1. Product Introduction of Plastic Drawer Organizer
1) Organize Your Desk and Office Drawer: These plastic drawer organizers are versatile enough to classify organizing your office supplies, cosmetic, makeup tools, nail polish, hair accessories, jewelry, hairbrushes, tableware and, help to keep your desk drawers look neat and well organized!
2) Multiple Sizes Divider Trays: Come with 4 different sizes and offer you a few customized combinations to store stuff and organize drawers. Fit nicely different size drawers. Plastic drawer organizers size: 9.6 x 6.4 x 2 inches, 9.6 x 3.2x 2 inches, 6.4 x 3.2 x 2 inches, 3.2x 3.2 x 2 inches.
3) Stackable and Space Saving: These stackable plastic drawer organizers are designed to save space, which can be used together or separately, so that you can efficiently organize your desk drawers and maximizing space.
4) Durable and Non-Slip Pads: The plastic drawer organizers are made of durable polyethylene material, BPA free. And it comes with silicone pads, stick them on the bottom, it will prevent the trays from moving around when you open and close the drawer.
5) Functional and Versatile: With the perfect size, these plastic drawer organizers are great for desk and office drawers. You can use them in any room in the home, such as in kitchen, makeup room, bedrooms, bathrooms, offices, playroom and more.
2. Product Parameter (Specification) of Plastic Drawer Organizer
| | | | |
| --- | --- | --- | --- |
| Size | Material | Color | Combo |
| As attached picture | PS | Stock color: clear | Combine them as you like |
3. Product Feature And Application of Plastic Drawer Organizer
Organize Makeup
Plastic drawer organizers fit perfectly for your vanity drawer, for organizing cosmetics, makeup tools, hair accessories, nail polish, and more.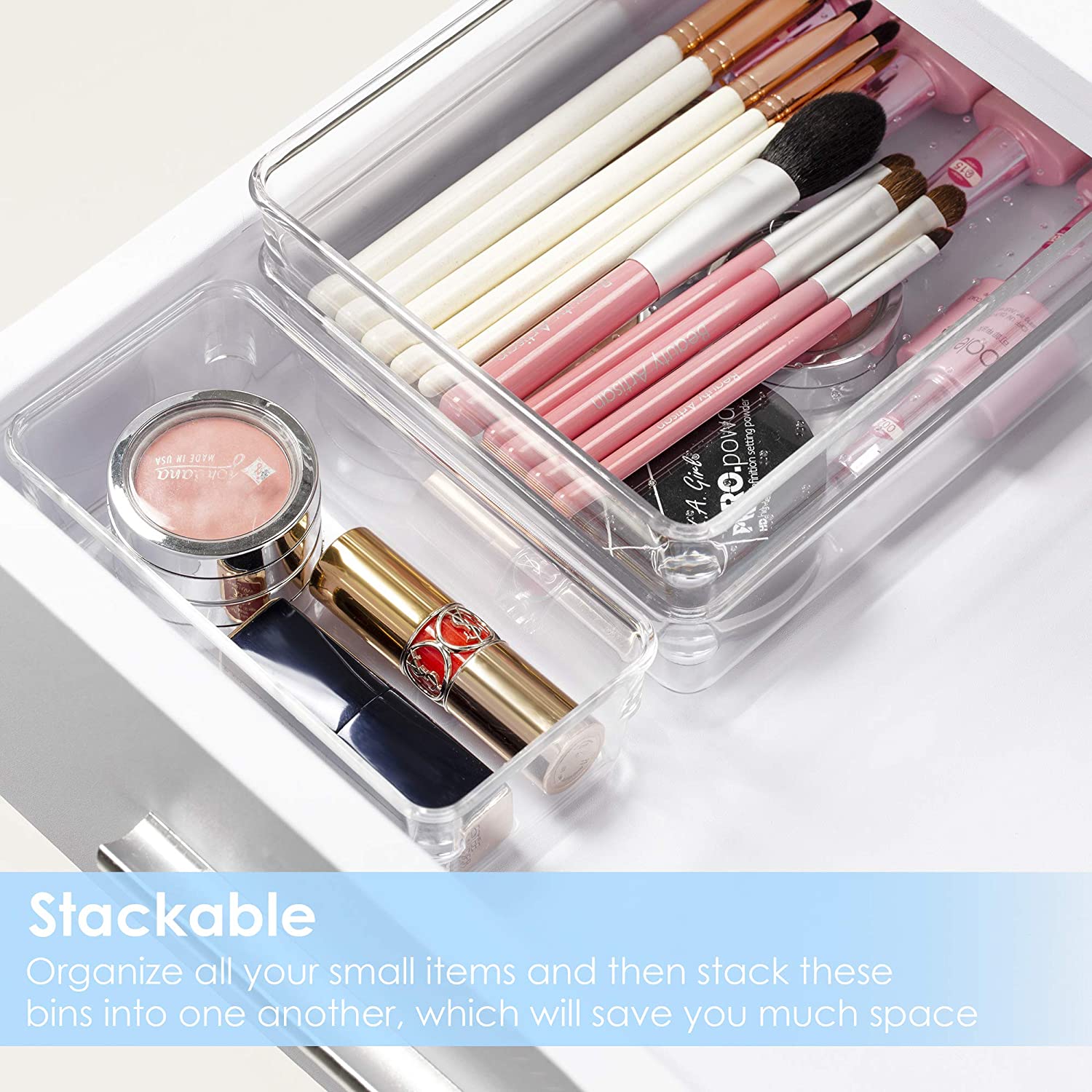 Organize Office Supplies
Convenient for storing small items such as pencils, stationery and so on, helping you to save space. Plastic drawer organizers make your desk look more neat and clean.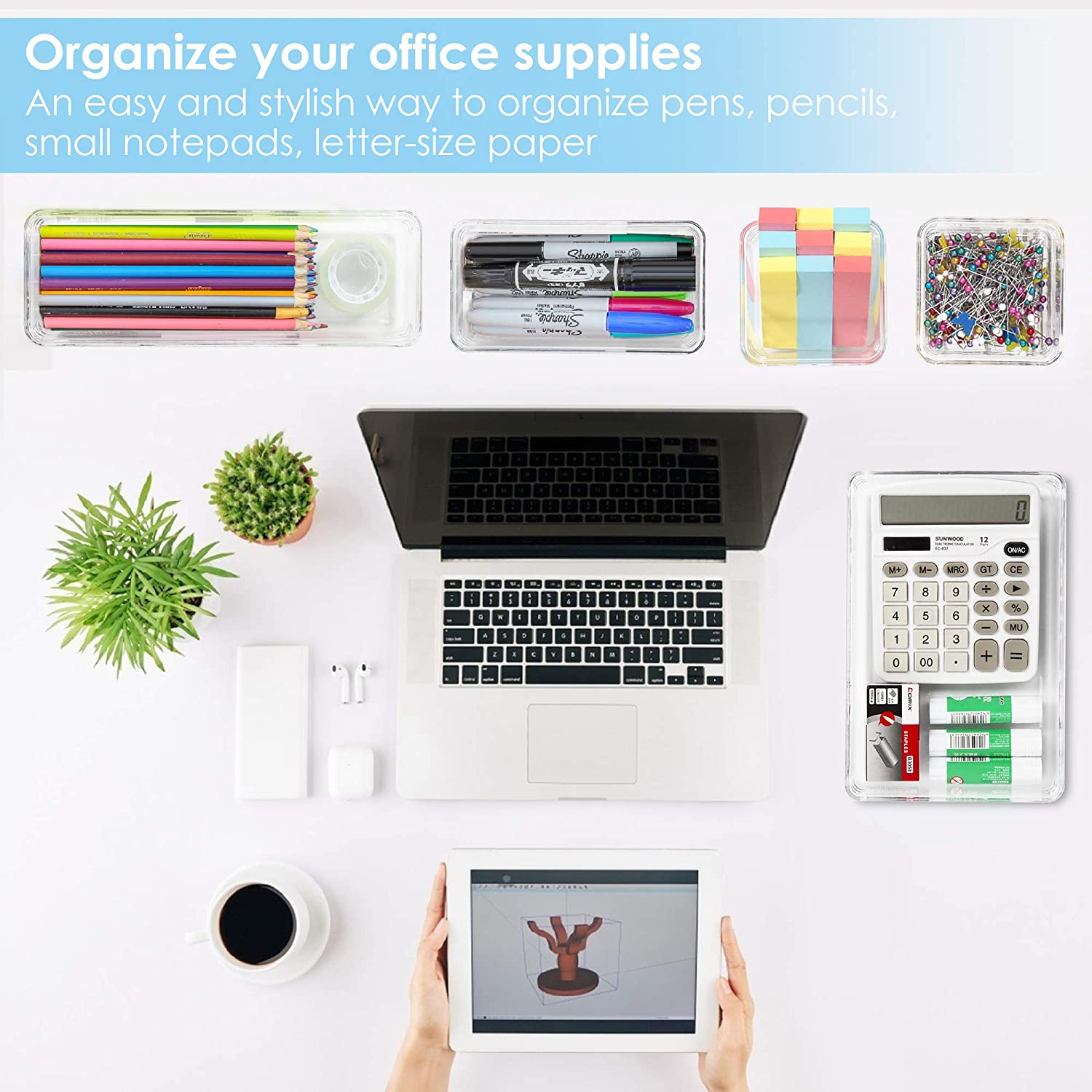 Organize Kitchen Utensils
This plastic drawer organizer is ideal for organizing forks, spoons, steak knives in your kitchen, allowing you to keep everything handy for meal prep and cooking.
4. Product Details of Plastic Drawer Organizer
Instantly see and grab whatever you need.​
Clear plastic drawer organizers to organize nails and screws and bolts in your basement. You can instantly see and grab whatever size tool or accessory I need. Lids would've made this more difficult, so this is just perfect. You may have spent a long time looking for the right way to do this and to make everything easily accessible. This is it! And they are sturdy. They also fit nicely together in their various sizes. Problem solved!
Perfect set to organize your drawer
These plastic drawer organizers are the perfect set to use if you're trying to organize your drawer. They are durable, come with tabs to prevent sliding & increase stability in the drawer, and easy to assemble into whatever configuration you want.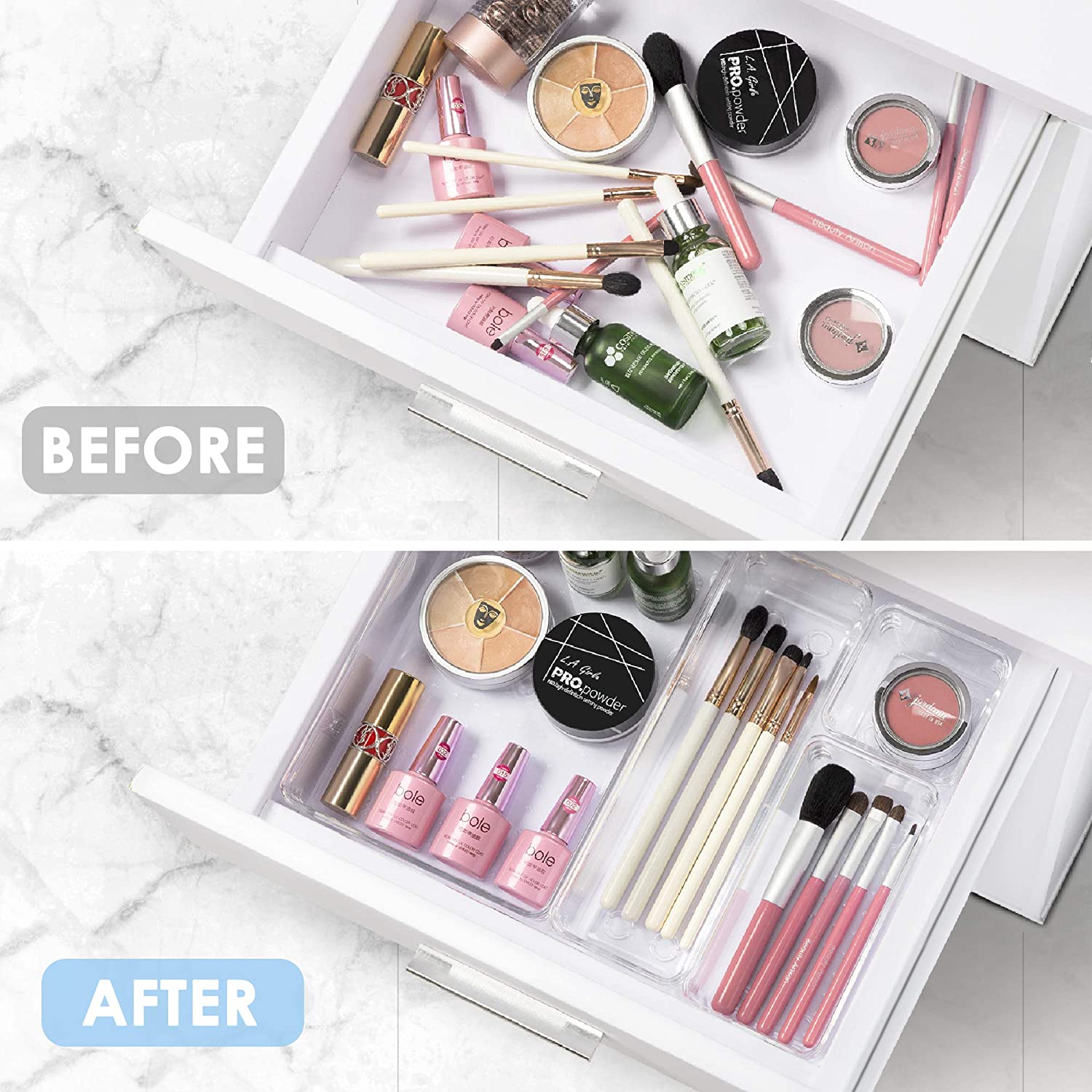 Used in several different ways
Possible because there are so many pieces and different sizes. Desk drawers, kitchen drawers, craft supplies, bathroom supplies, etc. Everyone grabbed a few for their needs. Very sturdy product. This plastic drawer organizer will last a long time. Clear plastic makes identification of contents easy. Worth the money!
5. Product Qualification of Plastic Drawer Organizer
To pursue a better life and enjoy it, we are committed to providing various well-designed, high-quality, practically household plastic drawer organizer products with fashionable concepts and innovative design to make your home full of warmth and love. Welcome to visit our factory in China!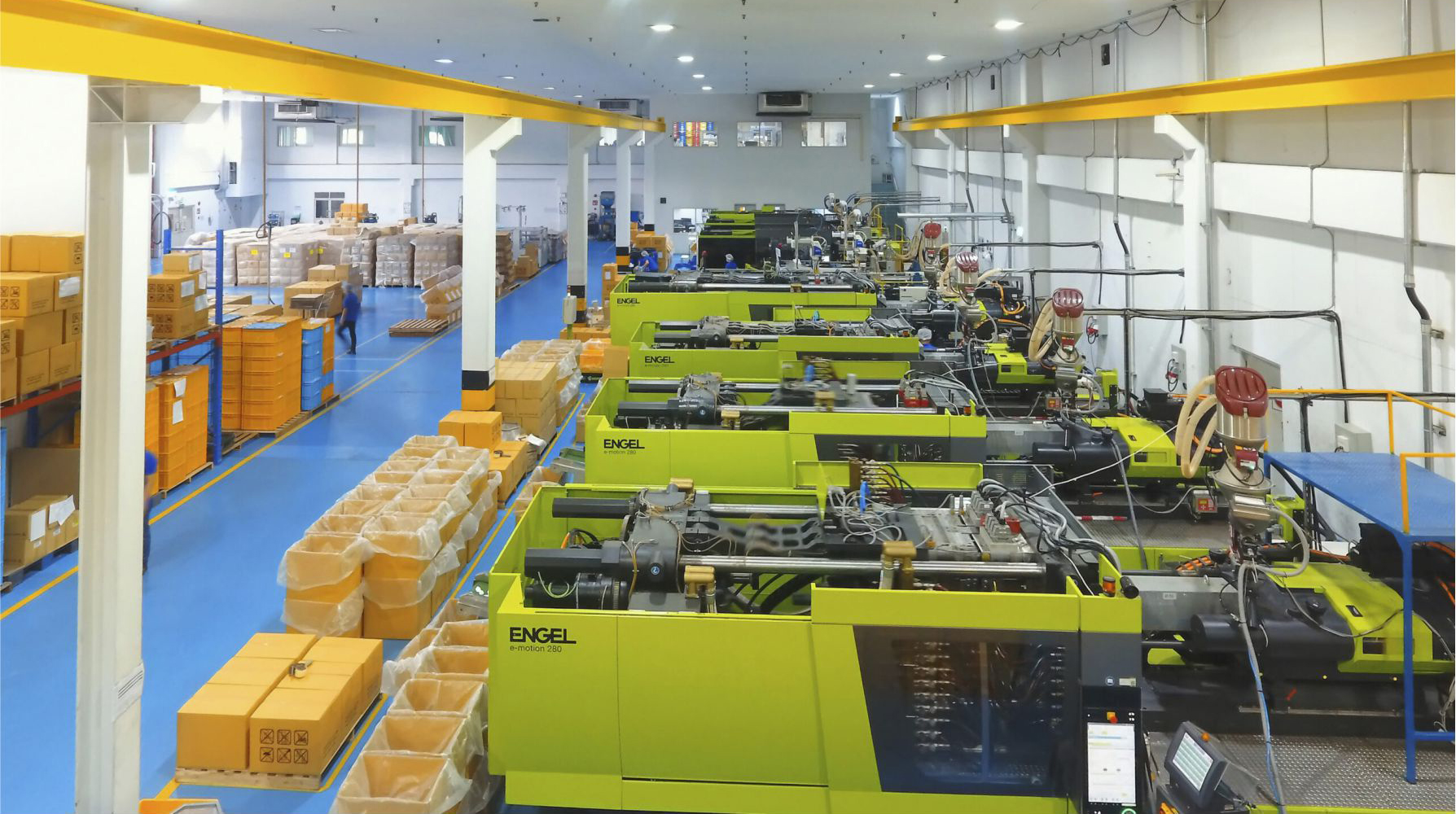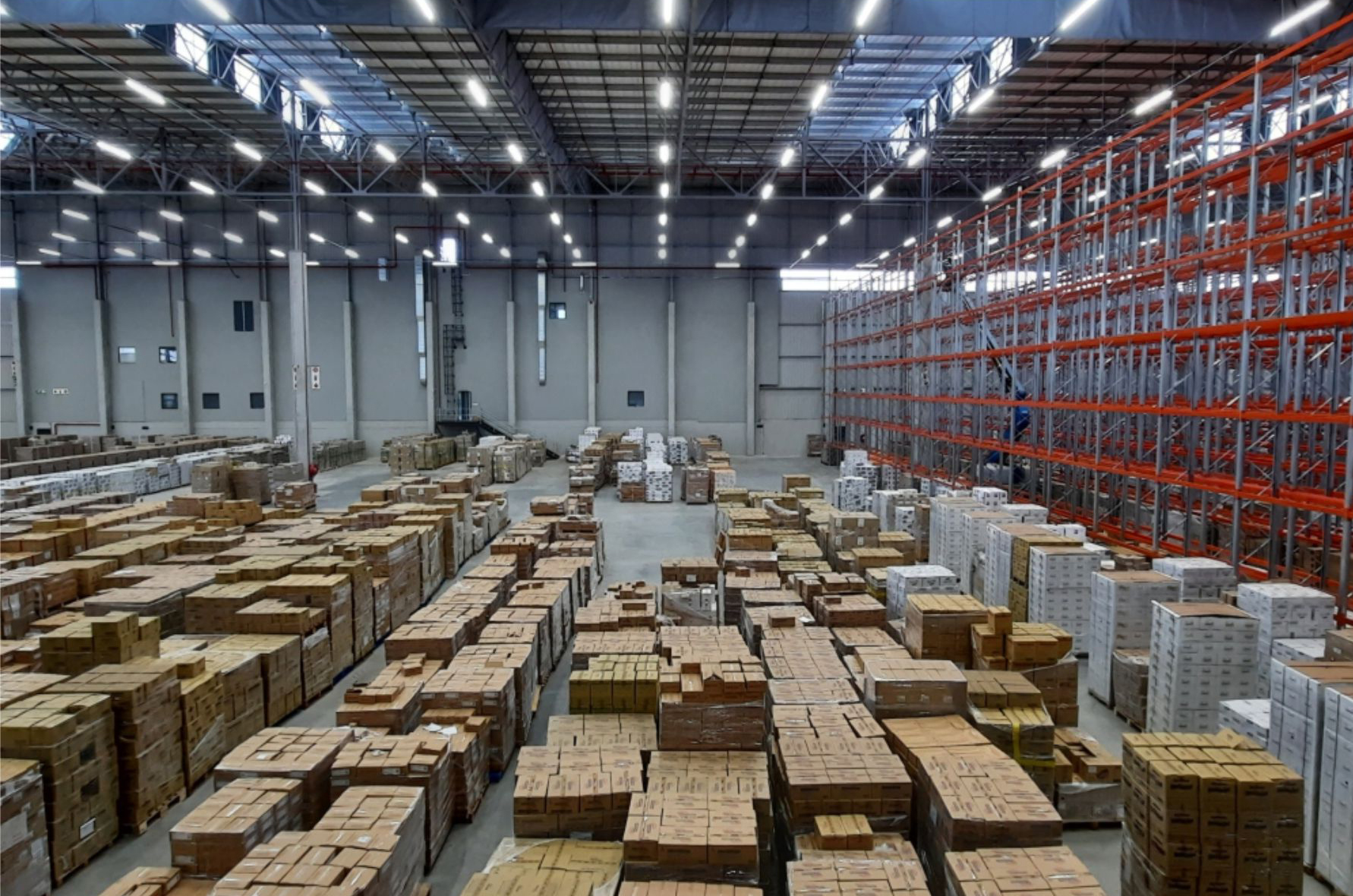 6. Deliver, Shipping And Serving of Plastic Drawer Organizer
We offer bulb bags and brown box packages for these plastic drawer organizers, better protection during delivery. Door shipping to your address or FBA warehouse address, all duties and freight are included, very convenient for starting a new business.