1. Product Introduction of Interlocking Drawer Organizer
1) Material: This interlocking drawer organizer is made of durable and high-quality plastic for keeping long-lasting organization.
2) Interlocking Drawer Organizer Size: 4 – Large ( 9.2 x 6.1 x 1.8 inches), 8 – Medium ( 9.2 x 2.9 x 1.8 inches), 6 – Small ( 2.7 x 2.7 x 1.8 inches), enough amounts and suitable size are perfect for your different needs.​
3) Interlocking Drawer Organizer Features: The design can help you to organize and create your own style to fit in drawers, a good solution to make your makeup office suppliers more neat.
4) Widely Used: Interlocking drawer organizers are perfect for dresser, bathroom drawer, kitchen drawer, office desk etc. Easy to find your things when you need them.
5) Easy to Clean: Our interlocking drawer organizers only need soap water or damp soapy sponge to clean up.
2. Product Parameter (Specification) of Interlocking Drawer Organizer
| | | | |
| --- | --- | --- | --- |
| Organizer Bins Size | Material | Color | Combo |
| As follows | PP | Khaki, Black, White | Free Combination |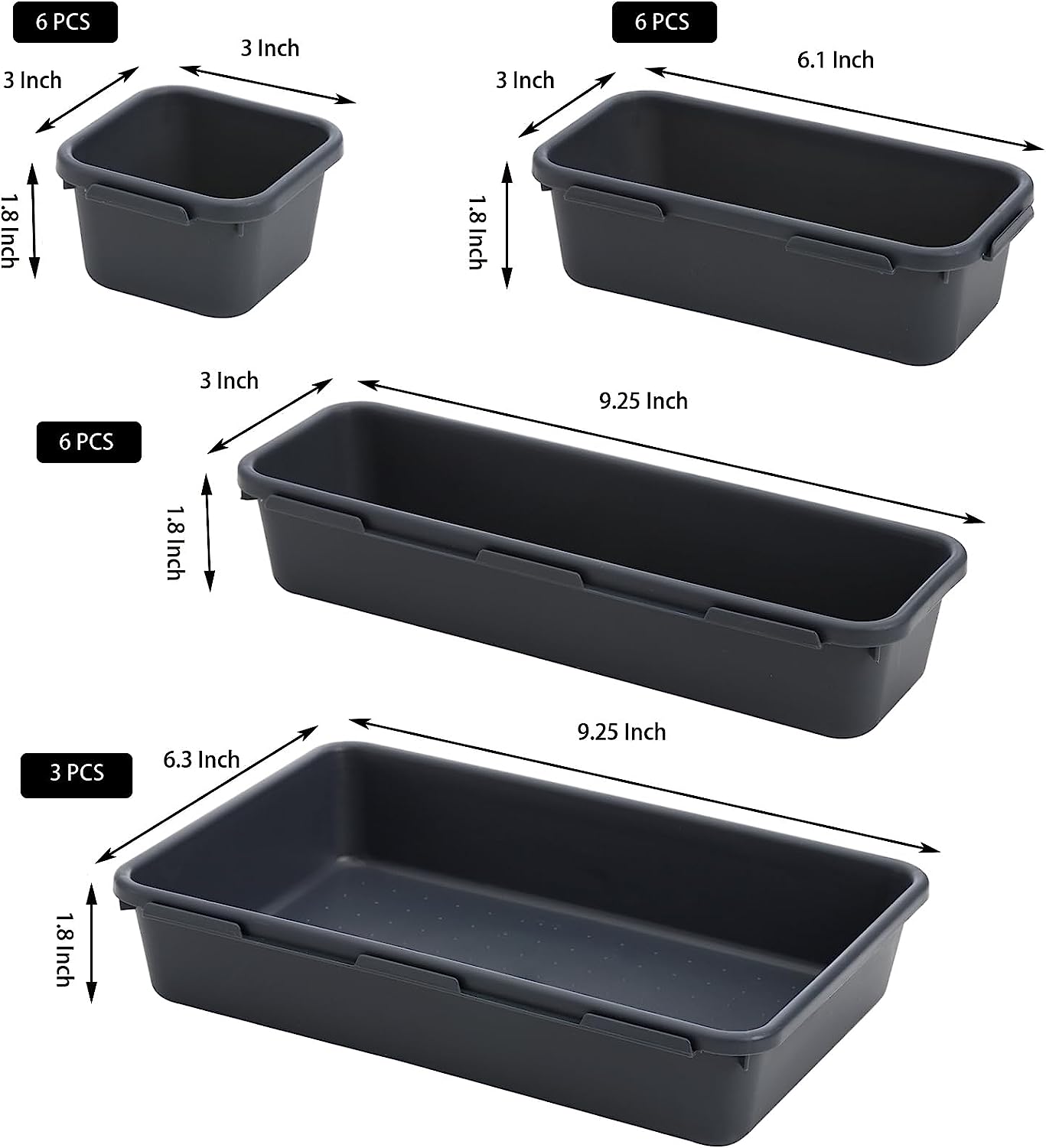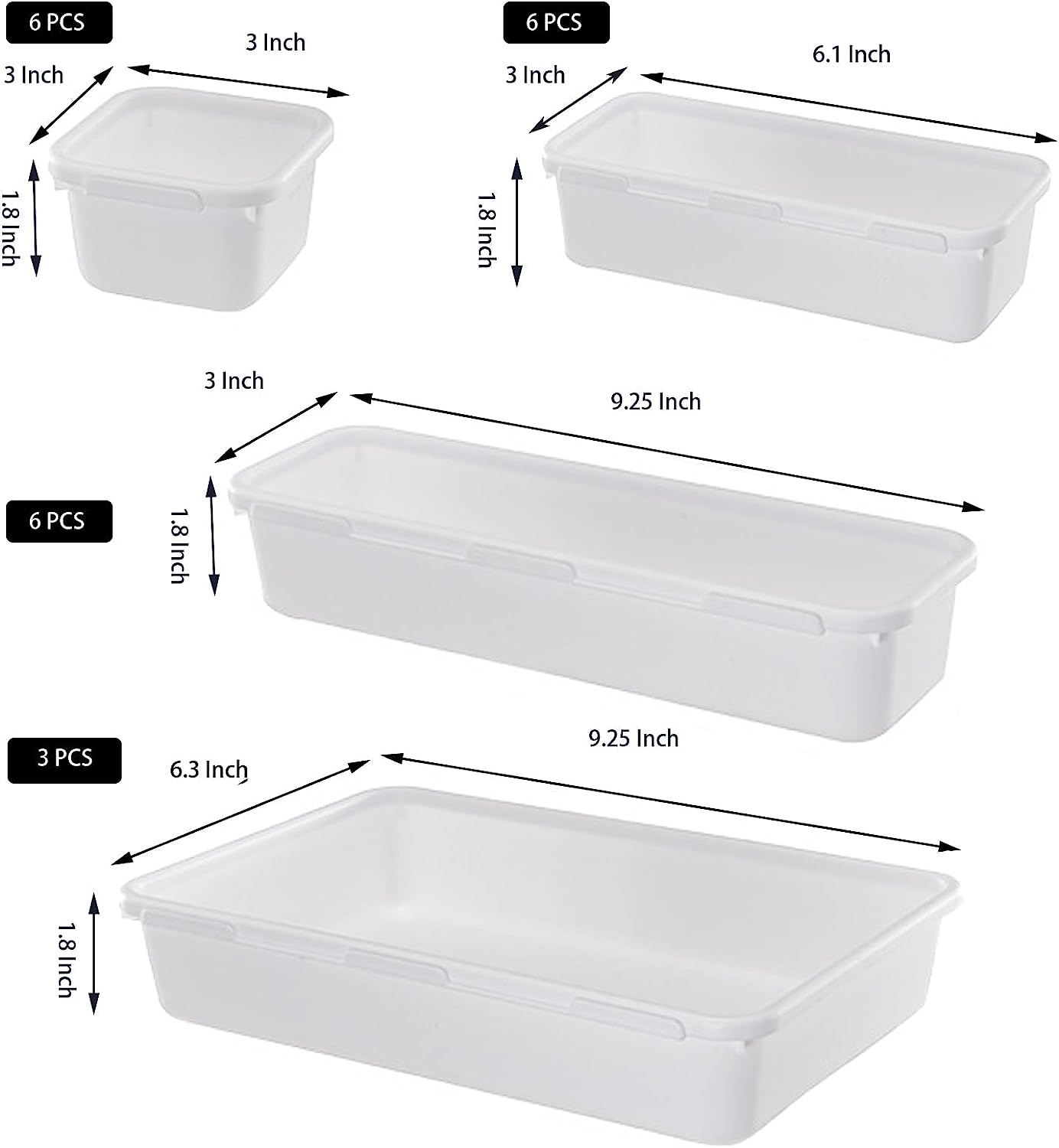 3. Product Feature And Application of Interlocking Drawer Organizer
Interlocking Drawer Organizers for Your Office and Home
Made your stuff organized in your style.​
For drawer organizer, organizer your life, not only in makeup drawer, can put them in every kind occasion, such as kitchen drawer, office desk. Make every look more neat and organized. Great help in your home and office.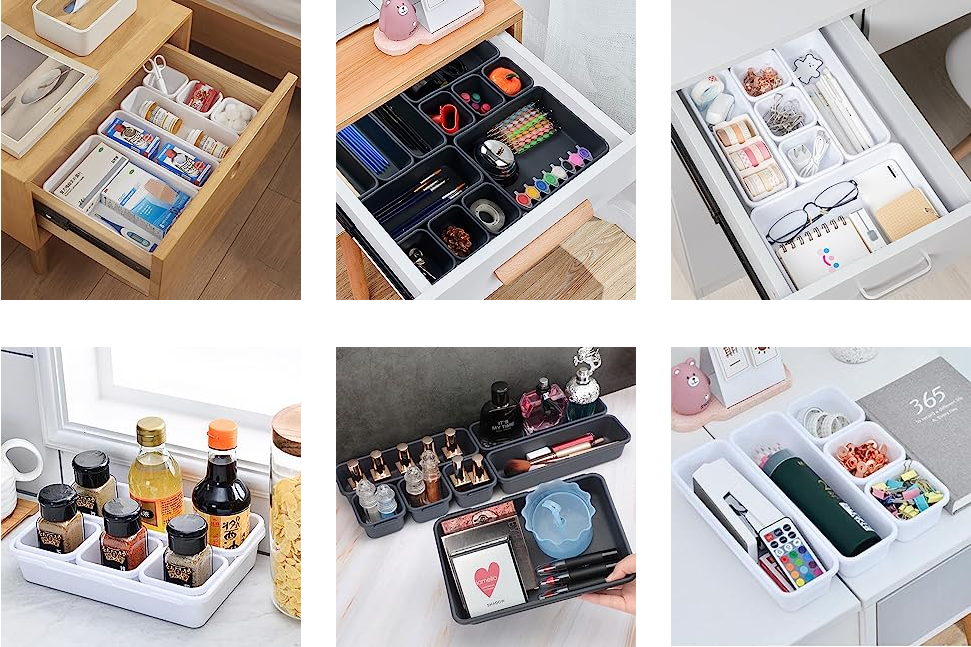 4. Product Details of Interlocking Drawer Organizer
Office Drawer Organizers
Put pens, clips, staplers, staples, and sticky notes in the drawer to make everything easy to find and improve work efficiency.
Makeup Drawer Organizers
Suitable for putting cosmetics, like eyeshadow tray, eyelash curler, facial cleanser, nail polish, etc, keep your things neat, enjoy our relaxed and happy life.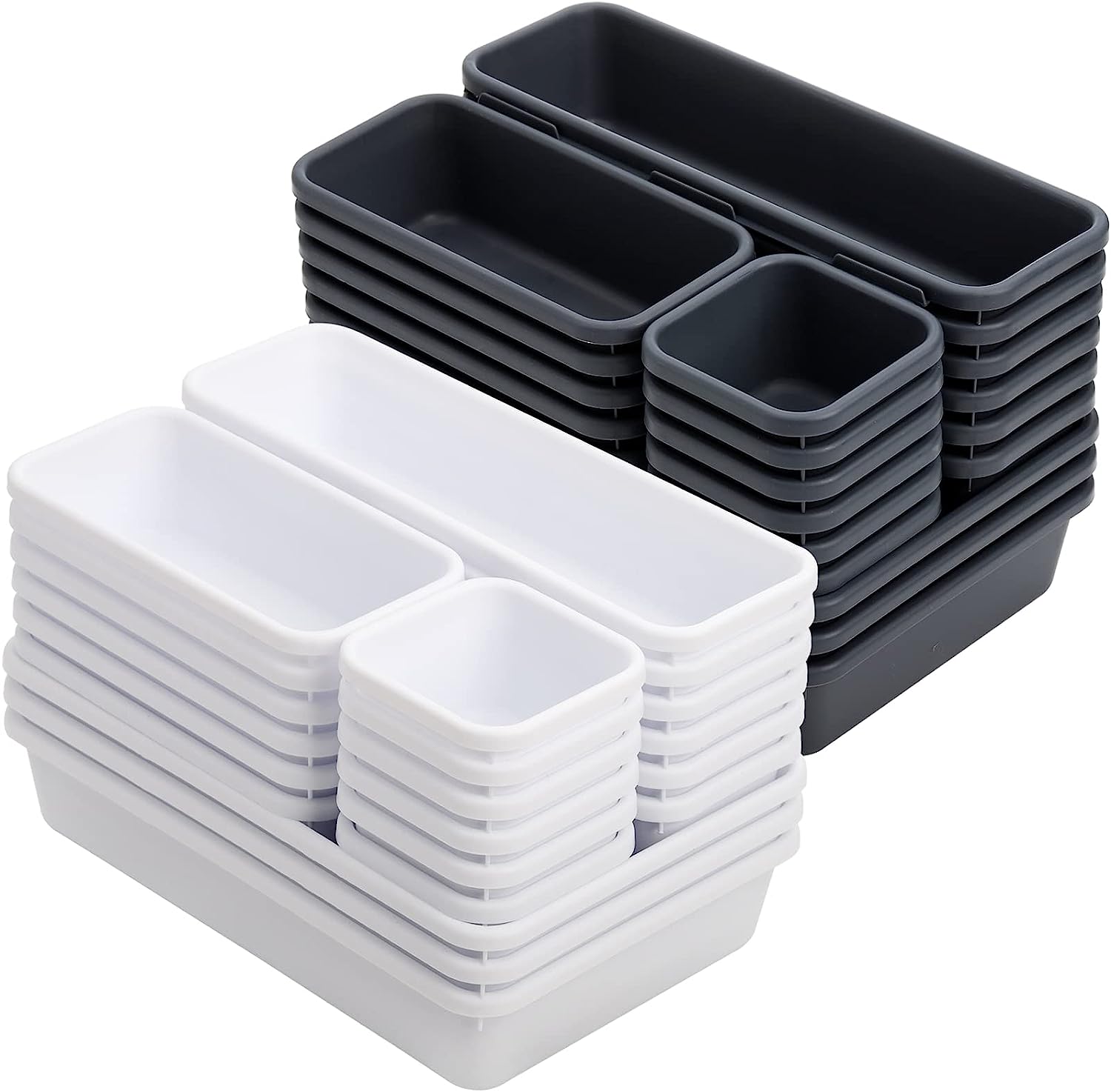 Kitchen Drawer Organizers
Cutlery and other kitchen utensils are placed separately to avoid direct contact with the drawer, which is convenient and clean.
Interlocking Design
For each size drawer organizer, there is an interlocking design to keep every drawer organizer bin neat and lock together. Make every stuff aligned in the drawer to find it easily.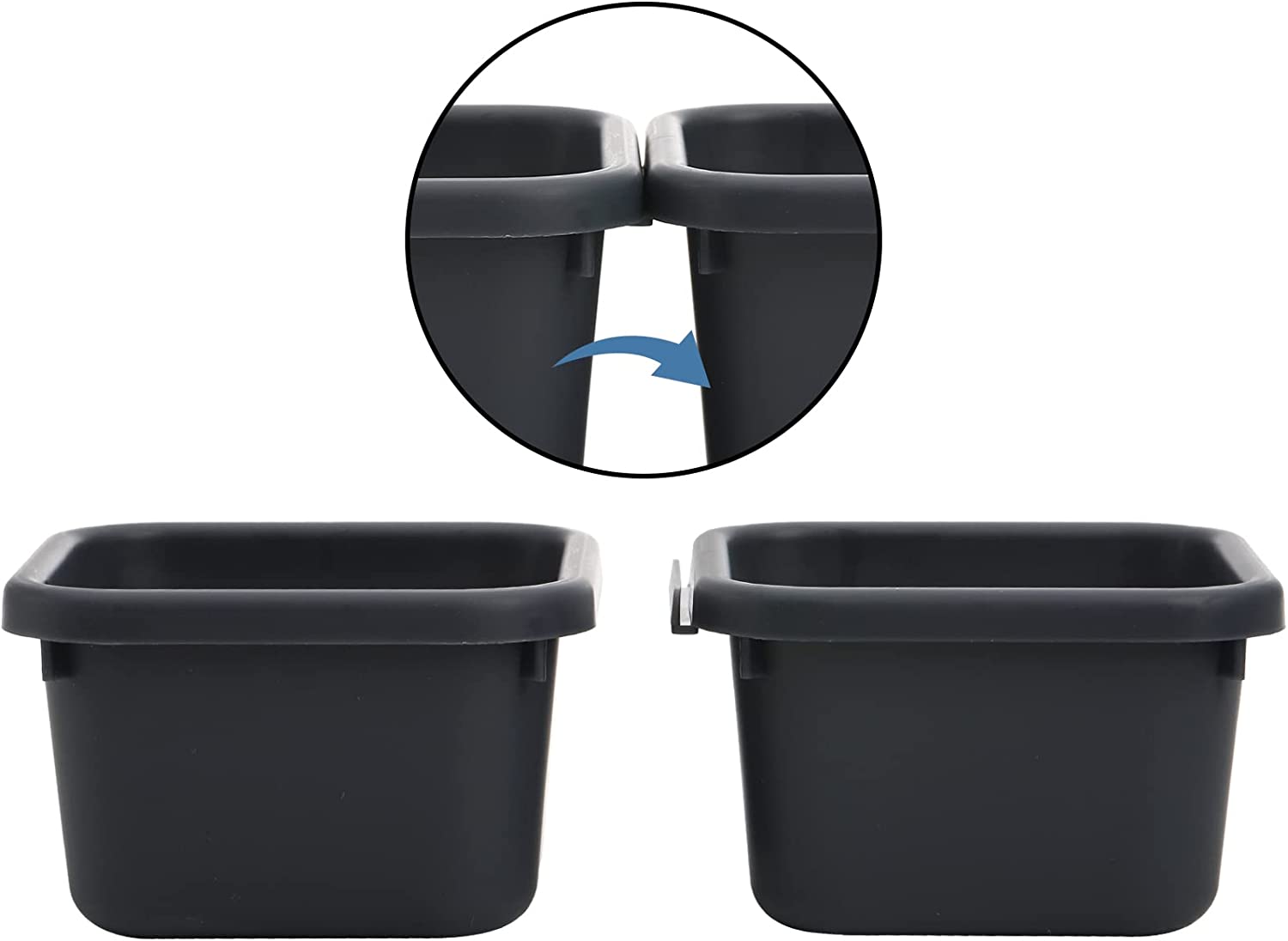 Smooth Edges
Easy to clean your drawer and fit for any kind drawer corner. smooth edge prevents any cutting feeling causing.
Non-slip stripes at the bottom
When you open your desk drawer/makeup drawer, you will find every drawer organizer bin kept in the same place.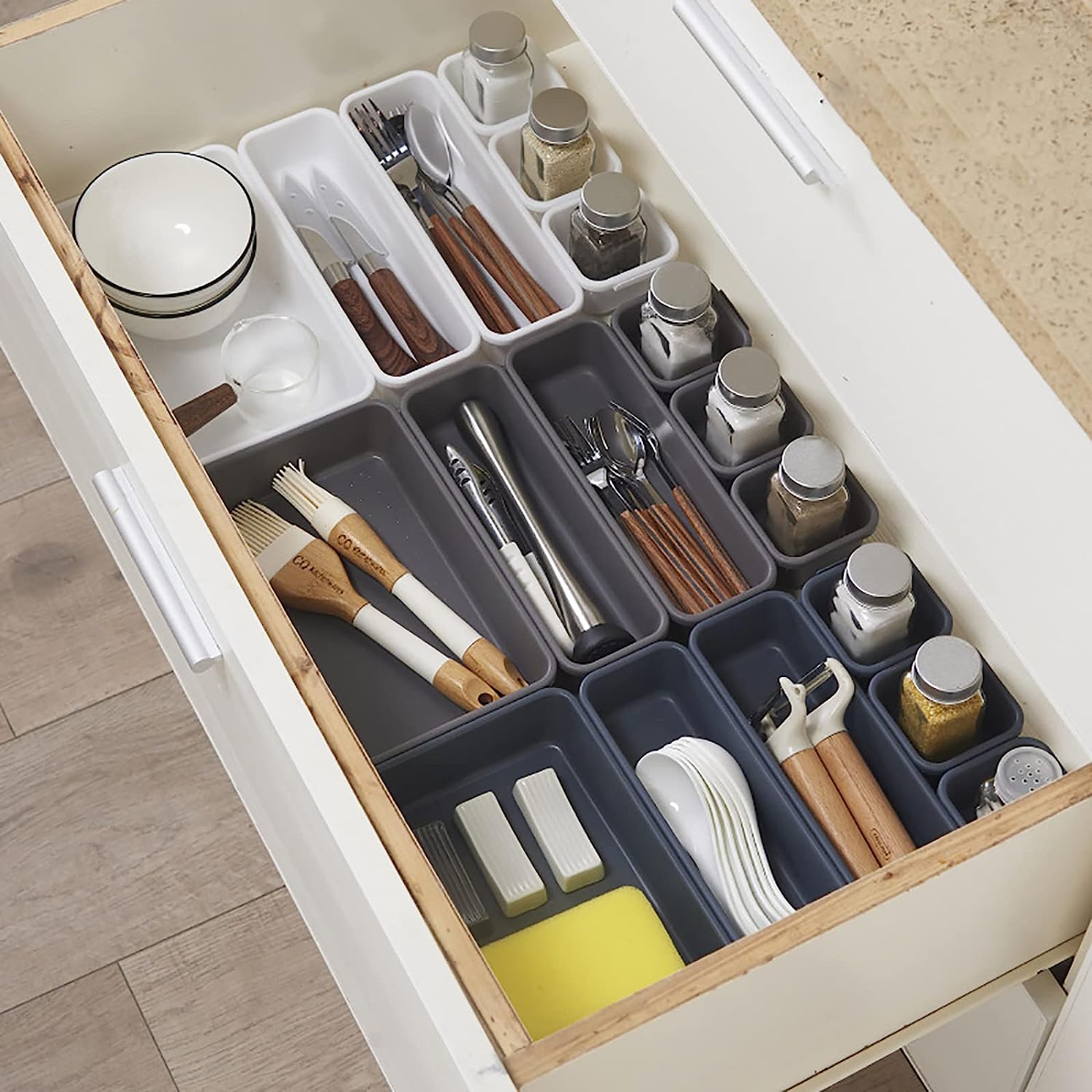 5. Product Qualification of Interlocking Drawer Organizer
Good Choice for your Organizer Needs
We not only focus on our products and sales, but also pay attention to the experience provided to our customers. Each interlocking drawer organizer is designed with heart, every set is designed to meet customer needs. We would like to help everyone to have an organized and neat life in their home and office.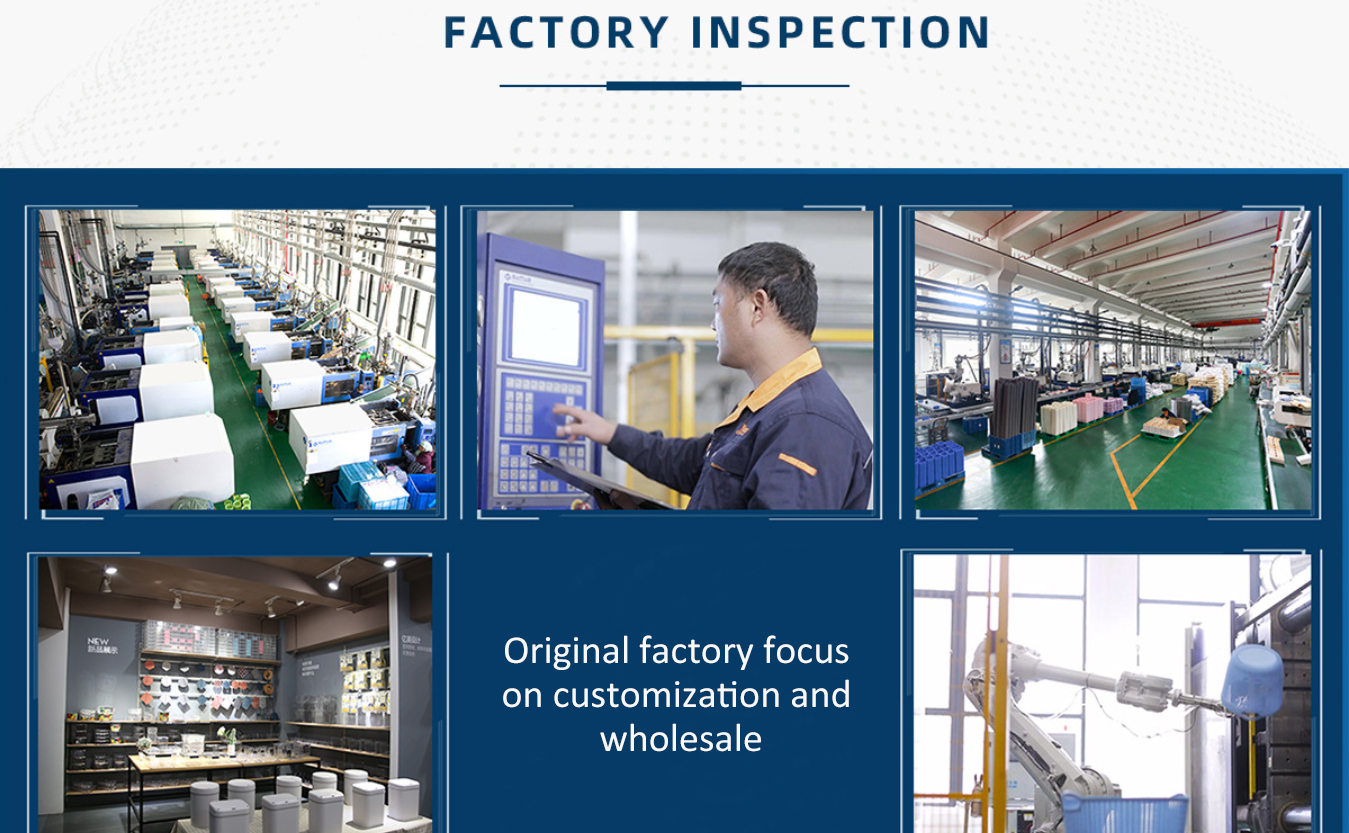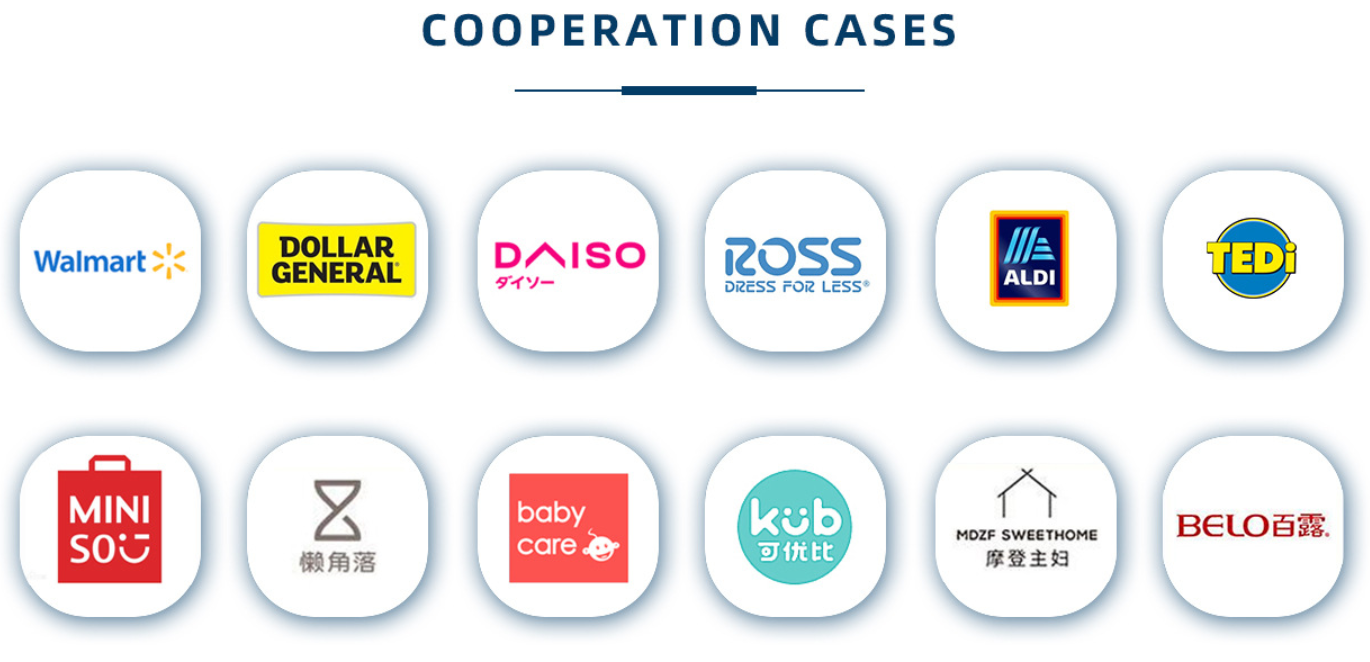 6. Deliver, Shipping And Serving of Interlocking Drawer Organizer
We offer bulb bag and brown box package for these interlocking drawer organizers, better protection during delivery. Door shipping to your address or FBA warehouse address, all duties and freight are included, very convenient for starting a new business.