China Pizza Baking Sheet factory
China Pizza Baking Sheet suppliers
China Pizza Baking Sheet manufacturers
1. Product Introduction of Pizza Baking Sheet
1) Premium Safe Silicone Pizza Baking Sheet:We attach great importance to the health of our customers.So we offer the premium food grade silicone to protect your safe.
2) Non-stick Mat: Please look over the vedio of the listing.This silicone pizza baking sheet is very good non sticky surface.And it is so easy to clean with the cloth.
3) A Level Up Pizza Baking Sheet:The thickness of the mat is 0.7MM.The thickness of the silicone pad is almost twice as thick as the others(0.4MM).The 0.7MM mat will stay good on the table and not wrinkle when used.And it is also much durable.
4) Nonslip back side and Multifunction:We upgraded the back non-slip design.It will stay good on the table when rolling dough.It is good for pizza baking sheet(20×28 inches),Table Mat,Baking Mat (Temperatures from -30°F to 470°F ),Pizza board and Countertop Mat.
5) This Silicone Pastry Mat as a Gift:This premium dough mat is durable and healthy .There are an instruction and hair elastic as a GIFT.This premium pizza baking sheet is perfect to give as gift!
2. Product Parameter (Specification) of Pizza Baking Sheet
| | | | |
| --- | --- | --- | --- |
| Size | Material | Printing | OEM |
| L-16''(W)*24''(L) | Silicone & fiberglass | Screen printing | Print your design |
3. Perfect Pizza Baking Sheet that Accommodates All Your Needs
Our pizza baking sheet will lay flat on your countertop without moving or bunching up as you roll and work dough. It is stain-proof and stick-resistant, so no greasing is required! it also includes dimension, volume, and weight conversions to easily convert a recipe or roll out pie dough to the perfect length and thickness. Roll out pastry dough like a pro with this silicone mat while keeping your countertop clean. Our slip-proof mat works well for rolling out piecrusts and cookie dough, making sweets, roasting meat and vegetables, and more!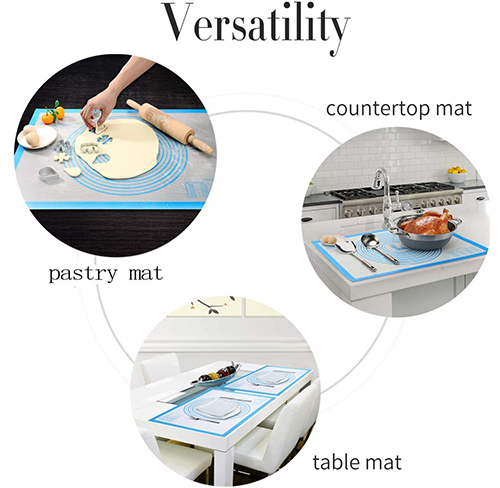 4. Product Details of Pizza Baking Sheet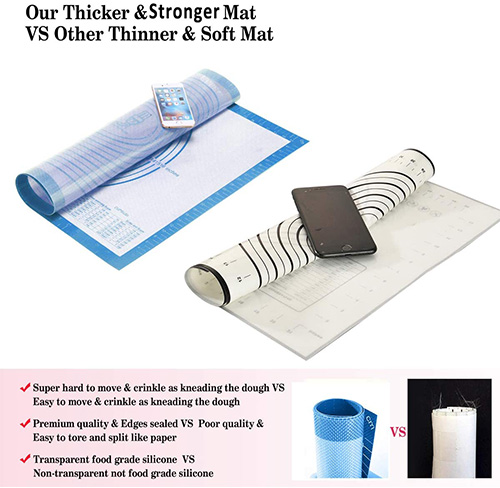 Non-slip!
In order to solve the problem that the pizza baking sheet is easy to slip when rolling out, Folksy Super Kitchen mat is designed to be large(20×28Inch) and thick(0.7MM) size with the great friction on the back and grips the counter top well. It is super hard to move as you roll out the dough and always keep stable on the table. Pizza baking sheet is also perfect to be pastry mat, counter mat, pizza mat, placement mat and so on.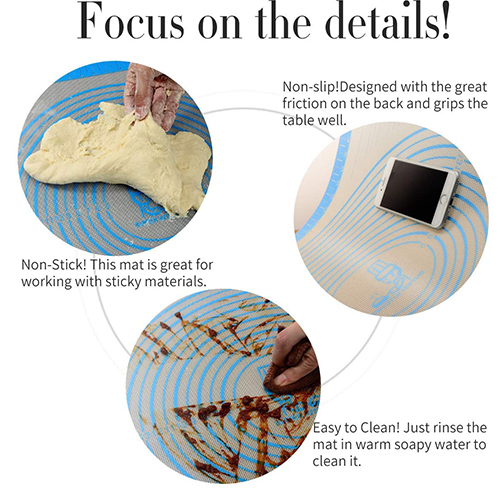 Non-Stick!
This pizza baking sheet is made of food grade silicone and great for working with sticky materials, so you can enjoy the best NON-STICK baking mat if you have it now. It is much easy to roll out the dough, pie, pizza crust, bread, homemade biscuits and cookie dough.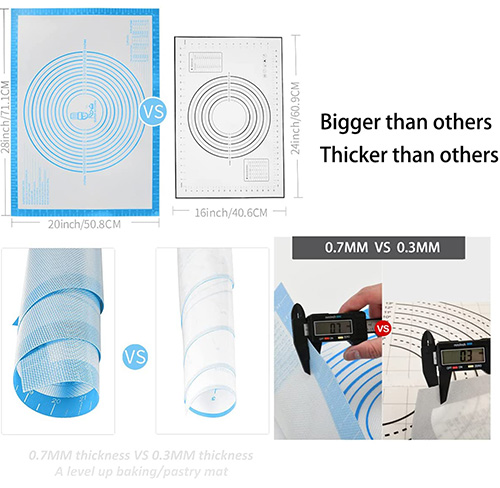 Extra Larger Size Design!
Pizza baking sheet is larger size 71*51cm(28*20inch) than the other mats 60*40cm (24*16inch) on the market. It gives you larger area to roll out the dough and prevent the flour from falling to the ground and splashing everywhere. It is very convenient!
5. Product Qualification of Pizza Baking Sheet
SUAN Houseware is an online home & kitchen brand dedicated to providing each customer with premium products at a wallet-friendly cost. We hopes that SUAN products could make your life better.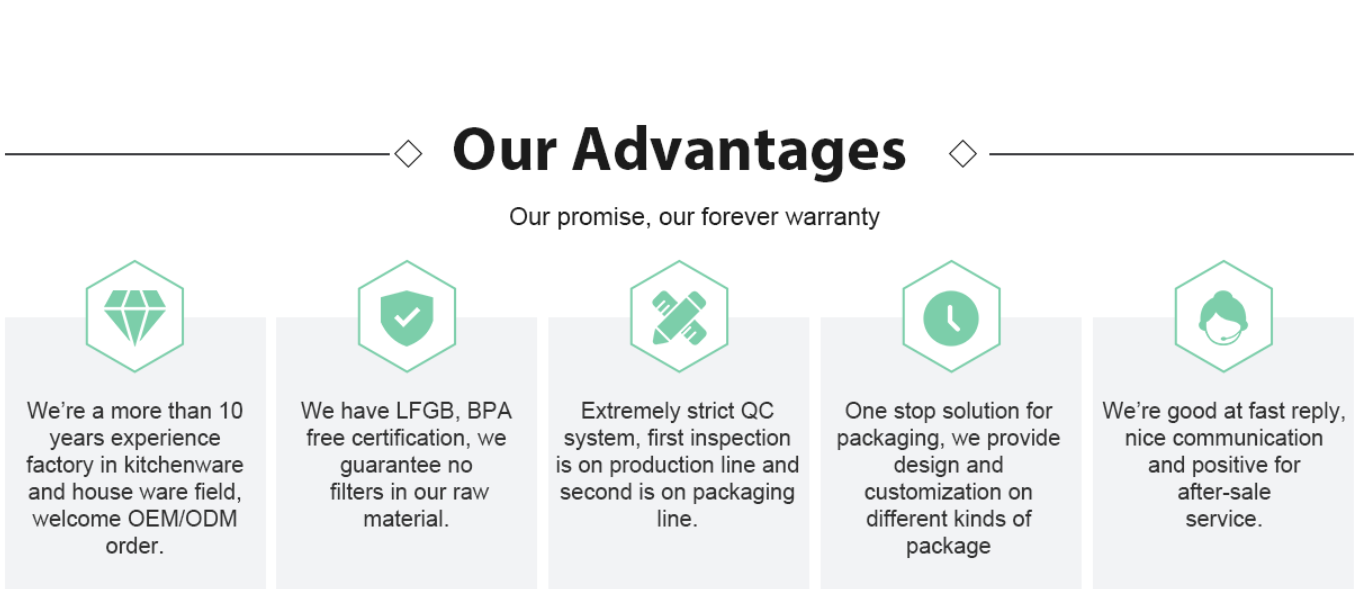 6. Deliver, Shipping And Serving of Pizza Baking Sheet
Pizza baking sheets are carefully packed by poly bag wrapped or customized gift box during transportation. For shipping, our forwarder give us very competitive price on sea and air door-to-door, FOB, CIF...Welcome to contact us for a shipping quote.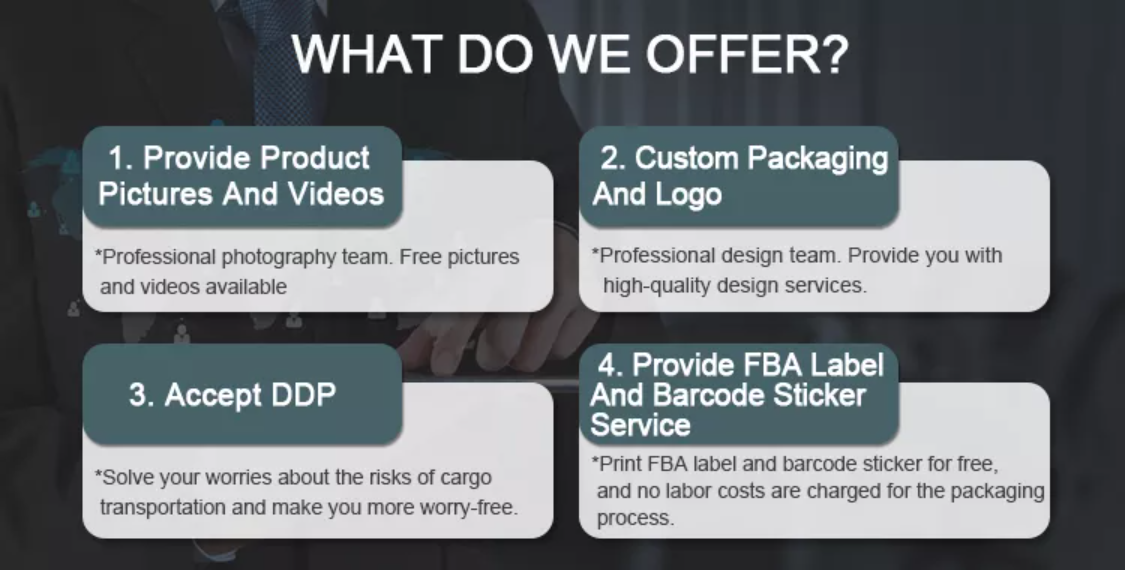 Pizza Baking Sheet factory
Pizza Baking Sheet suppliers
Pizza Baking Sheet manufacturers