Oven Mats factory
Oven Mats suppliers
Oven Mats manufacturers
1. Product Introduction of oven mats
1) QUALITY Oven Mats- Constructed from food grade silicone, NSF Certified.
2) USAGE Of Oven Mats - Withstands extreme temperatures for oven baking and freezing.
3) EASY CLEAN-UP - Easy clean up this Oven Mats For Baking with warm water and soap.
4) CONVENIENT Oven Mats - Nonstick surface makes for easy removal from pans.
5) SIZE Of Oven Mats - Measures approximately 11-Inch x 17-Inch. Also available individually and in Quarter, Two-Thirds, and Full Size.
2. Product Parameter (Specification) of oven mats
| | | | |
| --- | --- | --- | --- |
| Size | Material | Certification | OEM |
| Half Sheets | Silicone & fiberglass | FDA & LFGB | Printing design & mats color |
3. Perfect Oven Mats that Accommodates All Your Needs
Our oven mats will lay flat on your countertop without moving or bunching up as you roll and work dough. It is stain-proof and stick-resistant, so no greasing is required! it also includes dimension, volume, and weight conversions to easily convert a recipe or roll out pie dough to the perfect length and thickness. Roll out pastry dough like a pro with this silicone mat while keeping your countertop clean. Our slip-proof mat works well for rolling out piecrusts and cookie dough, making sweets, roasting meat and vegetables, and more!
4. Product Details of oven mats
Non-Stick Surface
This silicon oven mats are made of food-grade silicone with stick resistant surface and non-slip back, free you from that the dough sticks onto the mat and mat slips when rolling dough, provide a convenient surface for you to work with dough and flour. That is perfect to make the pastry, pizza, cookies and etc.

Heat Resistant & Safe
The silicone oven mats is heat resistant up to 446°F, can be safely used in all types of ovens. With special mesh and premium silicone design provide consistent heat distribution, thus, more evenly cooked foods.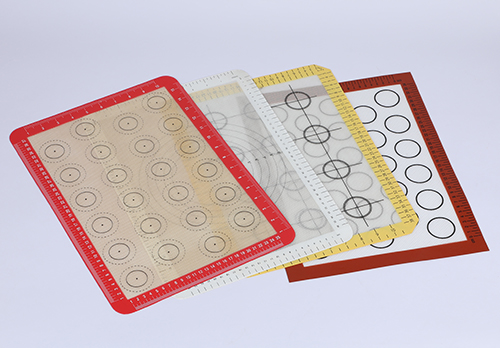 Convenient for baking, save time and money
The reusable oven mats can also be utilized as baking liners for regular baking trays without cooking spray, pan greasing, and parchment paper, helping to promote healthier results and ultimate convenience when baking.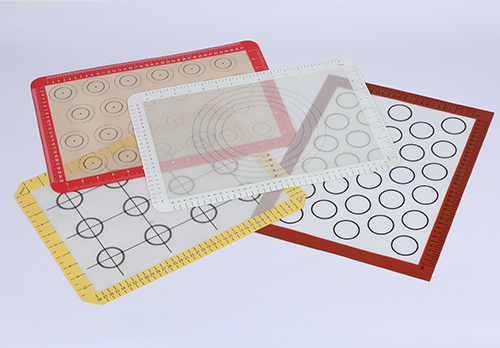 Free from troublesome cleaning
When finished, don't worry about the remaining cleaning work, just simply wipe clean oven mats with soap and water, after dry, you can roll it up to store.

Bake like a professional at home
Our silicone oven mats works well for rolling dough, making sweets, pastry, roasting meat, and vegetables, etc.
5. Product Qualification of oven mats
SUAN Houseware is an online home & kitchen brand dedicated to providing each customer with premium products at a wallet-friendly cost. We hopes that SUAN products could make your life better.
6. Deliver, Shipping And Serving of oven mats
Oven mats for baking are carefully packed by poly bag wrapped or customized gift box during transportation. For shipping, our forwarder give us very competitive price on sea and air door-to-door, FOB, CIF...Welcome to contact us for a shipping quote.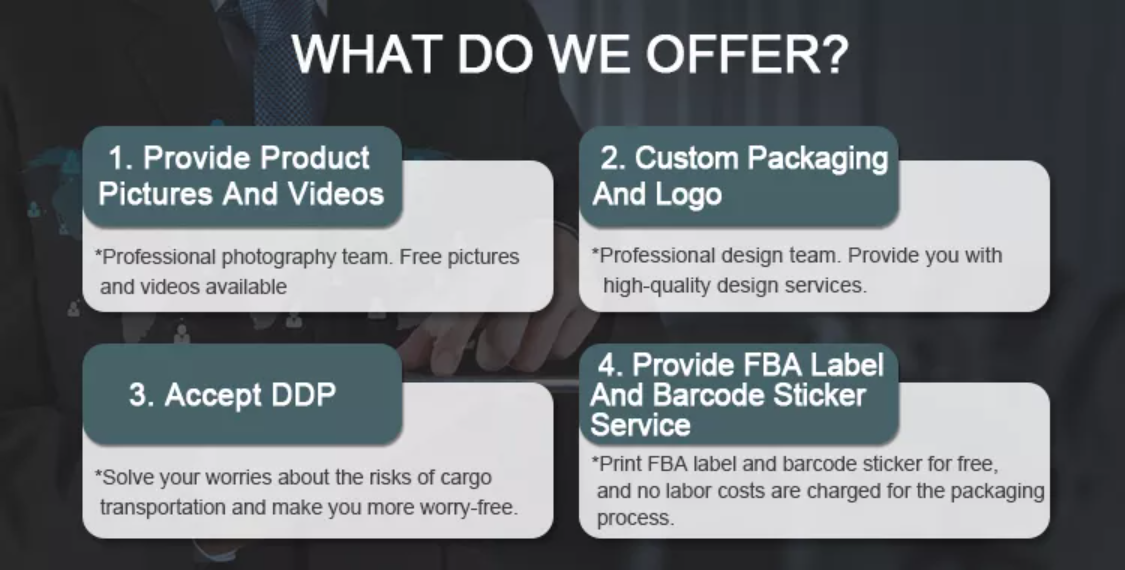 7. Silicone oven pads for a quick selection of kitchen appliances are described
The silicone oven mat is a kind of economical and practical kitchen utensils. We can use silicone mats to bake bread or meat in daily life, but silicone mats also have many subcategories, each of which has a different purpose. The silicone mat used in the oven can only choose a silicone baking mat, and other MATS can not be used.
The silicone baking mat is made of food-grade silicone, which is safer and better than the traditional baking mat. The internal structure is made of strong glass fiber.This material has very strong force and wear resistance, and also has very high temperature resistance. Whether it is used in summer or winter, the high temperature resistance can reach more than 320 degrees, and the lowest temperature can reach -40 degrees. It can also be used normally, and it is easy to store.When we use it, we just clean the silicone baking mat and lay it flat under the oven.
Silica gel oven mat operation. The general family will use this kind of mat. There is a cushion family that uses more, that is, silica gel steamer mat. The purpose of this kind of mat is similar to that of the silicone oven mat, both of which have high temperature resistance. The steaming mat can be used in the drawer, steamed bread shop or bun shop. The silicone baking mat can only be used in the oven, and cannot be used as the silicone steamer mat.The silicone oven pad will not give out a very strong smell of smoke and silicone, so we can use it at ease.
China Oven Mats factory
China Oven Mats suppliers
China Oven Mats manufacturers