China Oven Bottom Liner suppliers
China Oven Bottom Liner manufacturers
China Oven Bottom Liner factory
1. Product Introduction of Oven Bottom Liner
1) Non-stick & Clean-up Breeze - Teflon oven bottom liners are made from high quality food-grade fiberglass material which is 100% non-stick. You just wipe of spills with soft cloth. Saving time for clean-up jobs. These oven liners help protect the bottom of the oven from mess. So that you never worry about baked-in foods.
2) Reusable & Heat Resistance - They are reusable and you can use them over and over again. The both side of oven bottom liners are coated reusable PTFE material. So both side use. It is durable. Meanwhile, heat up to 500°F/260°C. There is no unpleasant smell, no harmful substances will be produced, which will not contaminate your food at high temperatures.
3) Keep Your Oven Clean - The size is 16 x 24 inch (40 x 60 cm). It is a perfect extra large oven bottom liners for electric oven. Protect your oven floor from any spills drips, cheeses, sauces and other baked-on messes on the bottom of your electric oven.
4) Wide Application - Oven bottom liner can be works for electric & gas ovens, microwaves,toaster ovens. They works greatly and safely as a pan liner, baking/cooking mats. Cut to size and put into your cookie sheets and used as your parchment paper.
5) 100% Satisfaction Guarantee – We stand behind all of our products that you can enjoy a risk-free purchase and buy with confidence. Simply return it and receive a hassle-free, full refund if you are not satisfactory with our oven bottom liner.
2. Product Parameter (Specification) of Oven Bottom Liner
| | | | |
| --- | --- | --- | --- |
| Size | Material | Temperature | Color |
| 16 x 24 inch | PTFE | 500°F/260°C | Black/copper |
3. Oven Bottom Liner Features Compared to others
Why choose our oven bottom liner?
Safe, Reusable, Premium Quality & Nonstick
1) We are committed to creating a food grade nonstick oven bottom liner with the highest quality for you.
2) Our heavy duty mat liner made of premium quality materials that makes this strong and sturdy.
3) They can also be cut to fit your oven without losing properties.100% certified PFOA & BPA Free.
4) You can bake like a professional at home – perfect grill mat to make cooking simple.
4. Product Details of Oven Bottom Liner
Food Grade Safe Material
1) Made of premium quality non-toxic materials and 100% certified PFOA, BPA Free & FDA approved.
2) Without adversely affecting food and your health, nonstick oven liner can touch food directly. It is safe and protects your food and the environment!
Premium Thickness
1) The thickness of our oven bottom liner is 30% heavier than all other liners,which means it will outlast traditional liners and won't melt .
2) It wouldn't block the heat,and also has good heat resistance and durability.
Temperature Safe Up To 500°F
1) Each nonstick oven liner is the thickest and sturdiest on the market.
2) The unique patented coating outlasts traditional liners and can handle temperatures up to 500°F.
Durable & Reusable
1) Made from high quality reusable PTFE-coated fiberglass fabric that can be used over and over again.
2) Great choice for daily baking, cookie, roasting, reusable, convenient and save your money and time.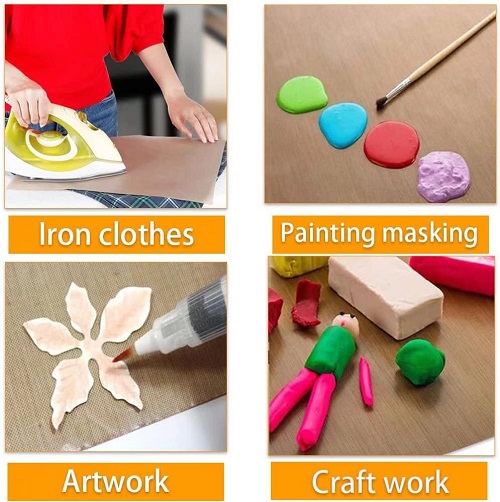 Enjoy Your Creations
You can crop that oven bottom liner to a variety of sizes and shapes that you need, such as gas range protectors liner covers, used under the stove to make cleaning easier and keep the kitchen effortlessly gleaming.
Dishwasher Safe
Oven bottom liner can be washed in dishwasher, no dirty oven and no dirty food, clean-up is a breeze.In no time, you'll be baked like a pro!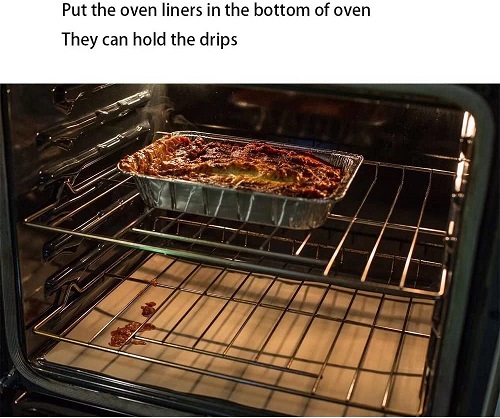 Nonstick & Easy To Clean
1) Thanks to the non-stick surface of oven bottom liner,even burnt sugar and fat falls off on its on.
2) Just rinse the mat in warm soapy water to clean it. The nonstick oven liner is definitely the best for you.
Tips For Maintaining
Do not use any abrasive pads or cleaning agents. Do not fold or crease oven bottom liner while storing.
Product Safety
1) Do not put in direct contact with fire or flames, burners, grill or heating elements.
2) Always allow hot oven to cool before removing the oven bottom liner.
5. Product Qualification of Oven Bottom Liner
SUAN Houseware is an online home & kitchen brand dedicated to providing each customer with premium products at a wallet-friendly cost. We hopes that SUAN products could make your life better.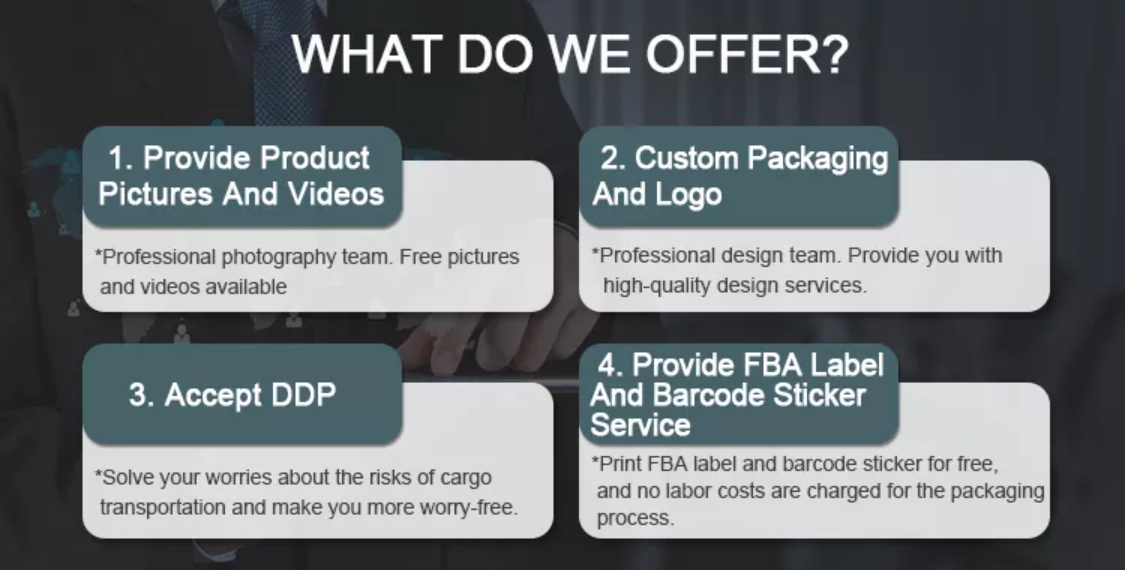 6. Deliver, Shipping And Serving of Oven Bottom Liner
Oven bottom liners are carefully packed by poly bag wrapped or customized gift box during transportation. For shipping, our forwarder give us very competitive price on sea and air door-to-door, FOB, CIF... Welcome to contact us for a shipping quote.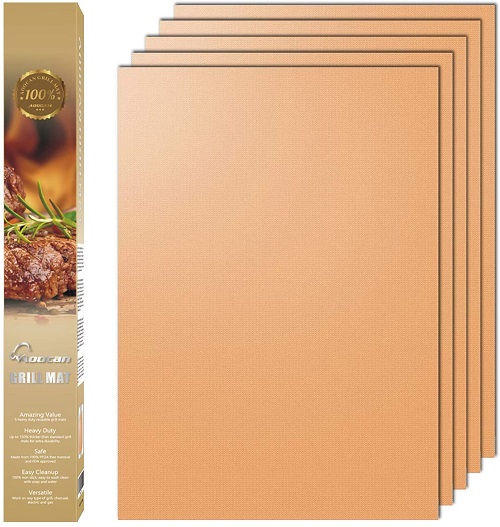 Hot tags: Oven Bottom Liner, Manufacturers, Suppliers, Factory, Wholesale, Customized, Quality, Buy, In Stock, Free Sample, China, Made in China, brands, cheap, discount, price, Price list, quotation, low price, buy discount, advanced, durable, easy-maintainable, latest selling, classy, fancy
Oven Bottom Liner suppliers
Oven Bottom Liner manufacturers
Oven Bottom Liner factory