Dough Rolling Mat manufacturers
Dough Rolling Mat suppliers
Dough Rolling Mat factory
1. Product Introduction of Dough Rolling Mat
1) Premium Silicone Dough Rolling Mat: We attach great importance to the health of our customers. So we offer the premium food grade silicone to protect your safe.
2) Non-stick Dough Rolling Mat: This silicone baking mat is very good non sticky surface.And it is so easy to clean with the cloth.
3) A Level Up Pastry Mat: The thickness of the dough rolling mat is 0.7MM.The thickness of the silicone pad is almost twice as thick as the others(0.4MM). The 0.7MM mat will stay good on the table and not wrinkle when used. And it is also much durable.
4) Nonslip back side and Multi-function: We upgraded the back non-slip design. It will stay good on the table when rolling dough. It is good for Dough Rolling Mat(20×28 inches), Table Mat, Baking Mat (Temperatures from -30°F to 470°F ), Pizza board and Countertop Mat.
5) This Dough Rolling Mat as a Gift: This premium dough rolling mat is durable and healthy. There are an instruction and hair elastic as a GIFT. This premium pastry mat is perfect to give as gift!!
2. Product Parameter (Specification) of Dough Rolling Mat
| | | | |
| --- | --- | --- | --- |
| Size | Material | Thickness | Color & Measurement |
| XL-20''(W)*28''(L) | Silicone & fiberglass | 0.7mm | Print your design |
3. Perfect Dough Rolling Mat that Accommodates All Your Needs
Our dough rolling mat will lay flat on your countertop without moving or bunching up as you roll and work dough. It is stain-proof and stick-resistant, so no greasing is required! it also includes dimension, volume, and weight conversions to easily convert a recipe or roll out pie dough to the perfect length and thickness. Roll out pastry dough like a pro with this dough rolling mat while keeping your countertop clean. Our slip-proof mat works well for rolling out piecrusts and cookie dough, making sweets, roasting meat and vegetables, and more!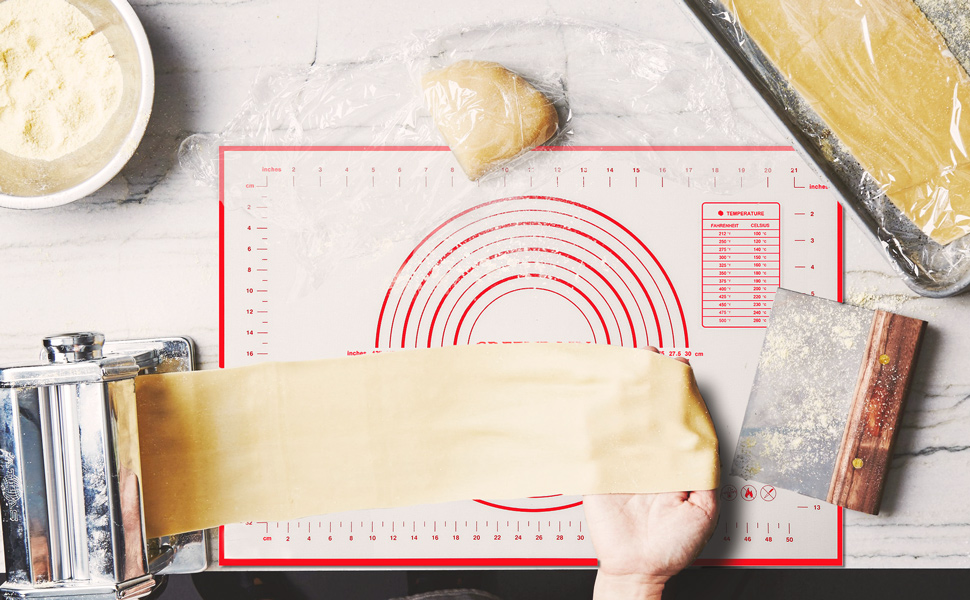 4. Product Details of Dough Rolling Mat

Double Thickness
To make the process of rolling dough or baking more convenient, the thickness of the dough rolling mat is up to 0.6 mm, which is twice that of other mats.
Non-Stick Surface
This dough rolling mat provides a convenient surface for you to work with sticky dough and flour. This reusable, non-stick, and non-slip silicone-coated mat keeps counter surfaces protected.
Measurement Markings for Precise Work
Measurement equivalents are printed right on the edges of the dough rolling mat in both imperial and metric units.

No Distortion
Reinforced with glass weave, this dough rolling mat is more durable and reliable than pure silicone mats. Repeated multiple uses and washing cycles do not affect the shape of the mat.
Easy Cleanup
When finished, cleanup is a breeze. Simply wash the dough rolling mats by hand with soap and water and allow to air dry, or place in the dishwasher (top rack only).
Fold up for easy storage
After the dough rolling mat is dried, simply fold it up for store.
5. Product Qualification of Dough Rolling Mat
SUAN Houseware is an online home & kitchen brand dedicated to providing each customer with premium products at a wallet-friendly cost. We hopes that SUAN products could make your life better.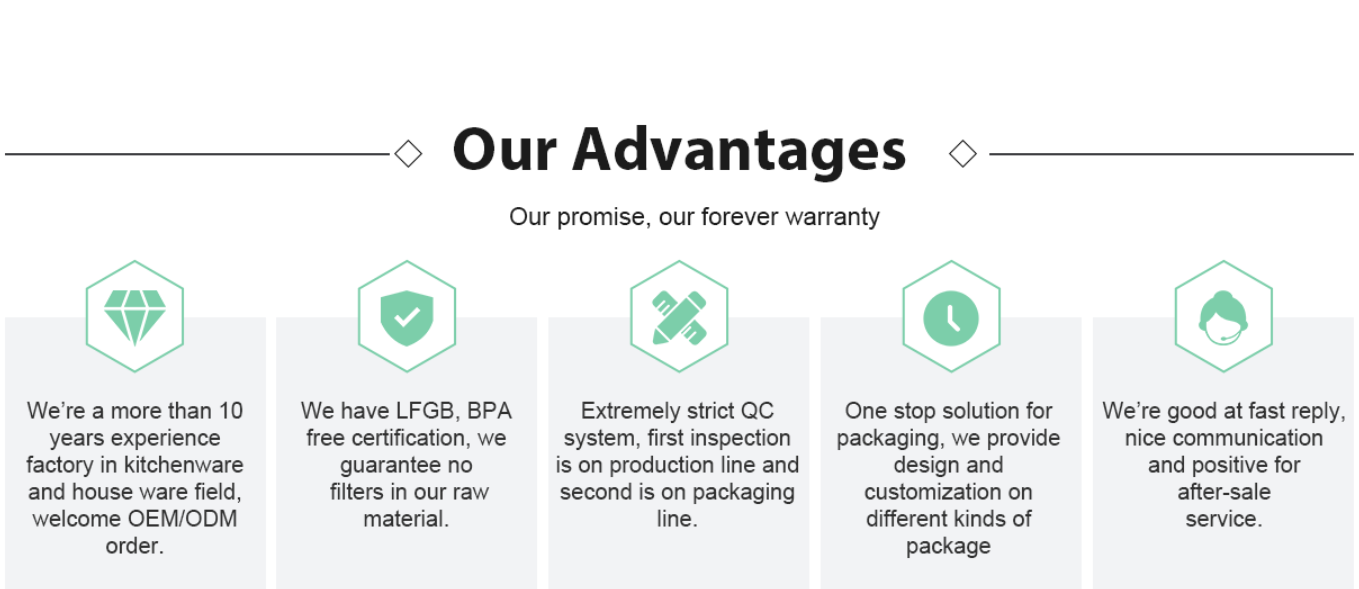 6. Deliver, Shipping And Serving of Dough Rolling Mat
Wholesale Dough Rolling Mat, preferred professional brand Dough Rolling Mat manufacturer and supplier Suan Houseware factory. Dough rolling mat are carefully packed by poly bag wrapped or customized gift box during transportation. For shipping, our forwarder give us very competitive price on sea and air door-to-door, FOB, CIF...Welcome to contact us for a shipping quote.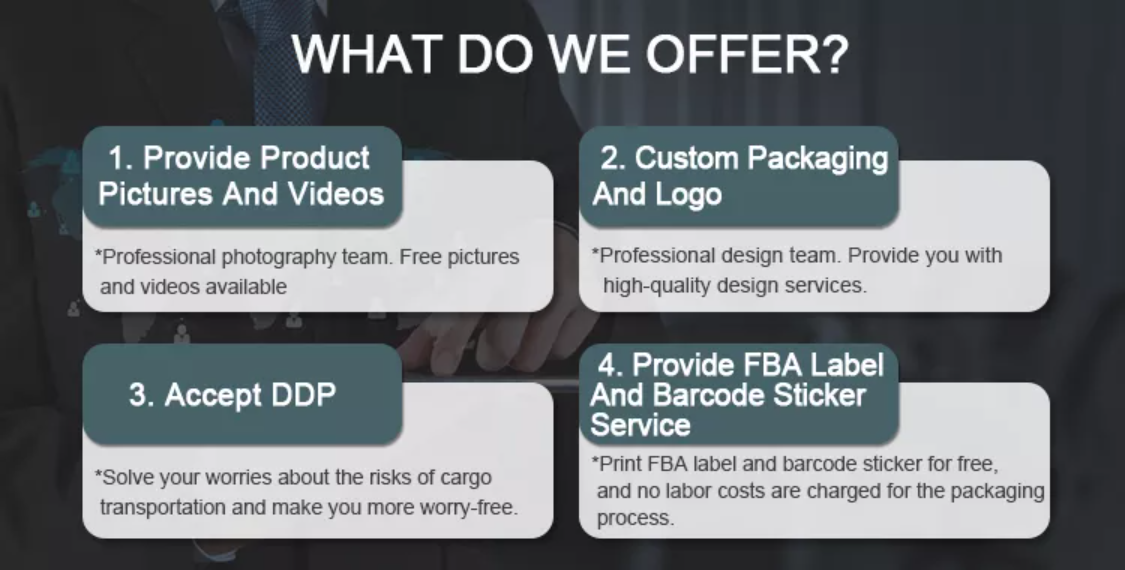 7. Silicone kneading pad for family use
A rubber kneading pad is a good tool for families. The silicone type kneading pad is much better than the traditional wooden chopping board. The wooden chopping board is easy to breed bacteria, which is not easy to clean after use, occupying a large space and not folding.
Silica gel kneading pad can make steamed buns, steamed buns, bread and so on in the family. The anti-stick effect of silica gel kneading pad is much better than that of wooden cutting board, and there is a ruler scale around it. There is also the size of the pizza circle in the center. There is no such thing as a scale for the wooden cutting board, and it is much more difficult to operate than the silicone kneading pad. It is simply tailored for the family. There are not only silicone kneading mats, but also silicone baking mats. The advantage of baking mats is that they can withstand high temperatures above 220 degrees. Non-toxic products are very safe.
In order to improve practicality and versatility, some silicone baking MATS have scales and dimensions to assist in the baking process may encounter situations. Baking silica gel baking mat generally has the characteristics of small volume, light weight, high temperature resistance, good anti-skid performance and convenient cleaning. It's a very handy and practical tool for baking. The price of a silicone baking mat, the price of a silicone kneading mat is higher than that of a wooden chopping board, but the service life is very high, and it is more convenient to clean, fold and store.
China Dough Rolling Mat manufacturers
China Dough Rolling Mat suppliers
China Dough Rolling Mat factory