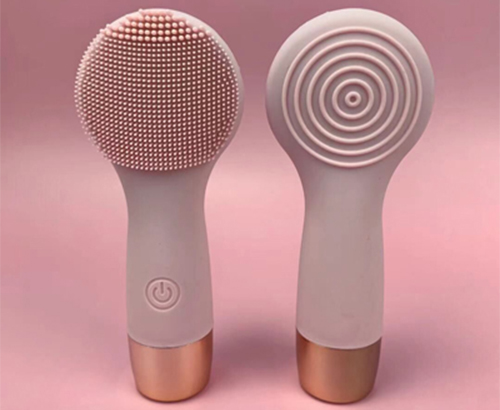 People are paying more and more attention to beauty apparatus. We have released a new silicone facial cleanser, which has become one of the indispensable cleaning products in our lives. SUAN Houseware will explain the characteristics and instructions of the silicone facial cleanser as following:
Features of Silicone Facial Cleanser:
1. It has antibacterial effect; Easy to clean and prevent the breeding of bacteria, fungi, mites and other pathogens!
2. Waterproof;
3. Wireless inductive charging;
4. Durable;
5. Before using a facial cleanser, you didn't know that your face can be washed so cleanly! Washing face by hand, we have no way to achieve deep cleaning in place! We can only remove some dust, grease and makeup on the surface of the skin!
Instructions of Silicone Facial Cleanser:
1. Apply the commonly used facial cleanser on the face or facial cleanser, wet the front end of the silicone facial cleanser with water to clean some of the silicone tips
2. Press the button in the middle to open the cleansing mode, the left button reduces the prime rate, the right button increases the rate, and the face is deeply cleaned in a circular motion. After cleansing, press twice to enter the sleep mode.
3. Clean the face with water or apply toner or essence, press the middle button twice to start the soothing massage mode, and adjust the appropriate speed by pressing the left and right buttons.