High temperature resistant Silicone Baking Mat is a common performance silicone product of silicone products. The high temperature resistance of ordinary silicone is between 200 and 300 degrees Celsius. In a short period of time, such as within two hours, the highest temperature can reach about 350 degrees Celsius, which is often used for silica gel with special performance requirements. This type of silicone can be customized according to customer needs. High temperature resistant Silicone Baking Mats generally have the following characteristics: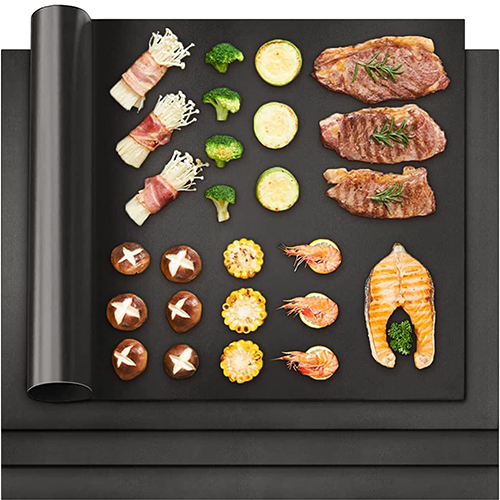 Product features of Silicone Baking Mats:
1. High reliability
2. High compressibility, soft and elastic
3. Low thermal conductivity
4. Natural stickiness, no need for additional surface adhesive
5. Meet the environmental requirements of ROHS, SGS and UL certification
6. A variety of color options, bright colors and customizable shapes.
7. The raw material is 100% food grade environmentally friendly silica gel.
8. Low carbon and environmental protection, non-toxic and tasteless, soft, non-slip, shock-proof, water-proof, heat-insulating, not easy to age, not easy to fade, easy to clean.
9. Durable, effectively protect the surface of furniture from being scalded and scratched.
10. The temperature resistance range is: -40 to 230 degrees Celsius. It remains soft and not deformed after baking and freezing.
11. Some Silicone Baking Mats need to meet the US FDA food-grade testing standards: 21 CFR 177.2600.
The above is the "Product Features of Silicone Mat", we can customize different styles of silicone mats according to the different requirements of customers. Widely used in plexiglass, glass handicrafts, display stands, household appliances, furniture products, hardware accessories, transparent plastic products, etc.