Nylon Kitchen Utensils suppliers
Nylon Kitchen Utensils manufacturers
Nylon Kitchen Utensils factory
1. Product Introduction of Nylon Kitchen Utensils
1) DURABLE AND NON-STICK MATERIAL. Built with high-grade 304 stainless steel and 100% non-stick solid nylon, this nylon kitchen utensil set resists heat damage up to 420°F / 210°C and won't scratch and damage your non-stick pots and pans.
2) A COMPLETE HIGH-CLASS SET. Add sophistication with our full-packed 42-piece set of nylon kitchen utensils which includes 10-piece measuring cup and spoon set and one of each: 3-in-1 grater, kitchen scissors, tongs, pizza cutter, soup ladle, and a lot more!
3) ERGONOMIC AND SLEEK DESIGN. Keep your pace in cooking using these comprehensive and lightweight nylon kitchen utensils designed with its anti-slip hanging loop handle with raised dots for a better grip and more comfortable kitchen experience.
4) FOOD-GRADE AND BPA-FREE. Cook without worries with our food-safe, plastic-free, lead-free kitchen utensils set. Our nylon kitchen utensils are made from premium stainless steel and heat resistant nylon which are free from rust and chemical emissions when used.
2. Product Parameter (Specification) of Nylon Kitchen Utensils
| | | | |
| --- | --- | --- | --- |
| Set Composition | Material | Advantage | Package |
| 42 pieces utensils | 100% non-stick solid nylon and 304 stainless steel | Durable, heat resistant, BPA free | Come with a nice Gift Box |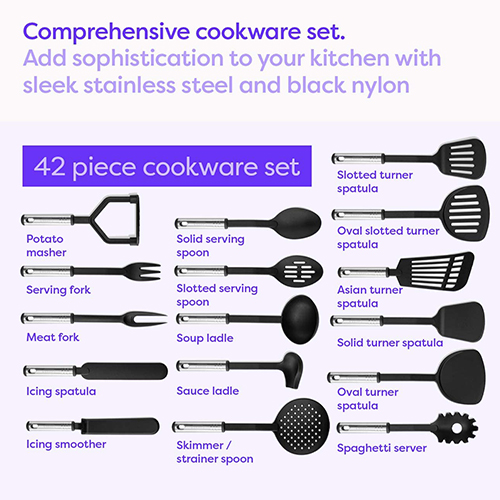 3. Product Feature And Application of Nylon Kitchen Utensils
Everything You Need For Successful Cooking!
Our nylon kitchen utensils are designed with the chef in mind! Featuring 42 pieces of high quality cooking tools, this set has everything you need. Made from stainless steel and nylon material these utensils are heat resistant up to 420°F / 210°C. Safe to use on non stick surfaces, dishwasher safe and rust free.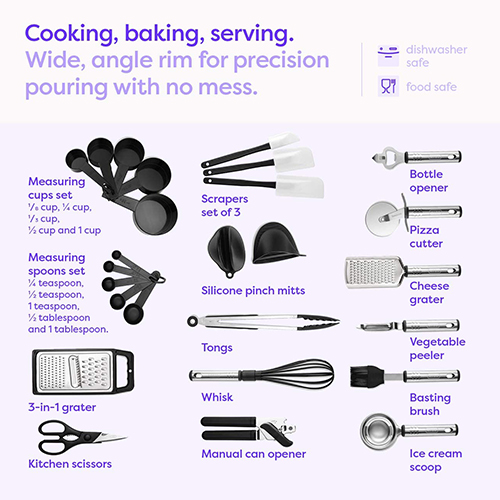 4. Product Details of Nylon Kitchen Utensils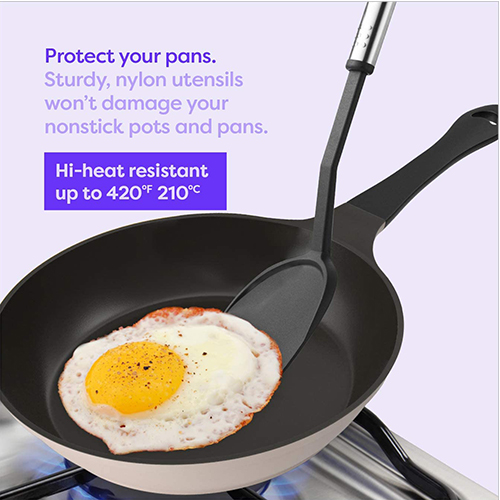 Heat Resistant and Non-stick
Our high-quality nylon kitchen utensils are polished with a special oil to prevent it from getting rusty. They are light weight and non-stick. Heat resistant is up to 420°F / 210°C.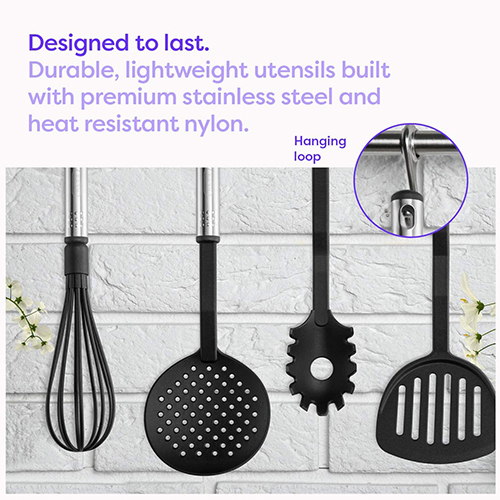 Great Nylon Heads for Multi-functions
Our 42 piece high quality nylon kitchen utensils has everything you need included. It is specifically designed to help you with all your food preparations, such as whisking, peeling, cutting, stirring, mixing, basting, baking, grilling, frying and serving up that perfect dish.
Enjoy the time with our nylon kitchen utensils!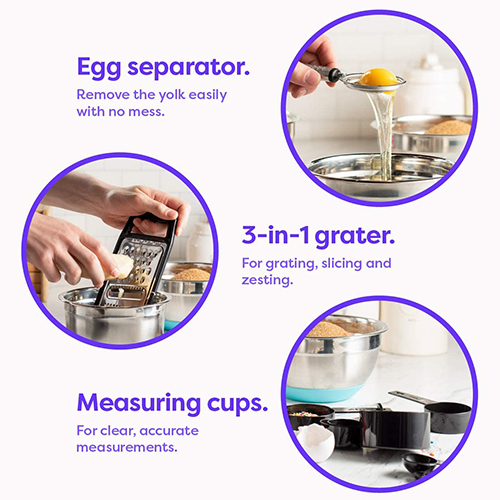 EASY TO CLEAN AND STORE
Have an uncluttered kitchen set and a space saver storage to hang the cutout loophole handles on hooks. You can just use your dishwasher or do manual washing and store this utensil set conveniently. Enjoy easy cooking with these nylon kitchen utensils!
5. Product Qualification of Nylon Kitchen Utensils
Suan Houseware is a house ware brand that believes in enhancing life through convenience and superior quality. Our products such as these nylon kitchen utensils are designed to enrich your daily life and to last a lifetime and beyond. We specialize in functional & beautiful kitchen accessories for the ultimate cooking and baking experience.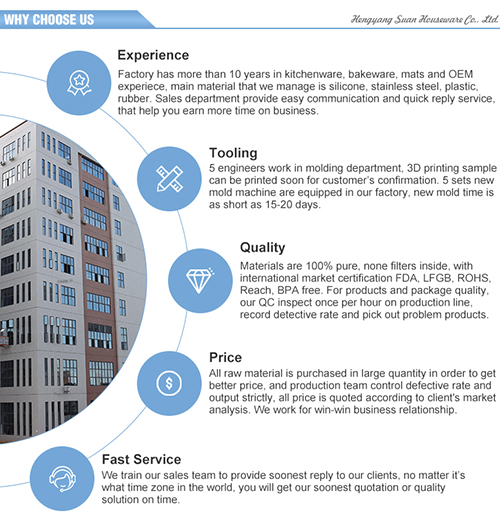 6. Deliver, Shipping And Serving of Nylon Kitchen Utensils
These nylon kitchen utensils come ready to gift in a beautiful box, no wrapping paper necessary!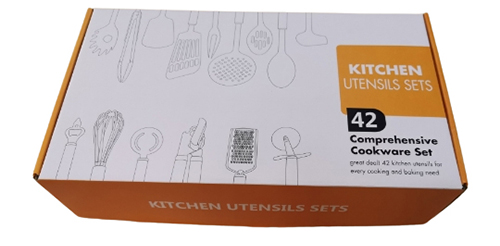 We never compromise on safety! If we sell it, we've also used it right in our kitchen! And were constantly critiquing and upgrading our products, using our experience and by listening to our customers feedback.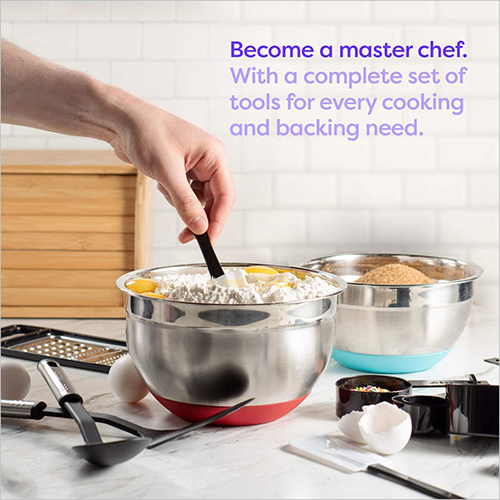 China Nylon Kitchen Utensils suppliers
China Nylon Kitchen Utensils manufacturers
China Nylon Kitchen Utensils factory