China 16 oz Glass Spice Jars suppliers
China 16 oz Glass Spice Jars manufacturers
China 16 oz Glass Spice Jars factory
1. Product Introduction of 16 oz Glass Spice Jars
Rotatable stainless steel cover: 304 stainless steel rotatable cover stainless steel detection liquid, professional testing, the test liquid does not change color
Healthy and durable lead-free glass: personal taste can be controlled by oneself, all kinds of seasonings can be loaded, and the ups and downs can be controlled freely according to the size of the coarse and fine particles.
Durable Anti-Slip Bottom: Threaded thick anti-skid bottom.
Orderly storage in the kitchen Stainless steel storage rack, orderly management of various condiment bottles, transparent visualization, clear classification, and easy access.
A set of kitchen seasoning is done, the appearance is simple and easy to clean, and the function is powerful. The stainless steel double-layer storage rack saves the space of the kitchen countertop.
A must for kitchen cooking & outdoor grilling. Small and convenient, it can meet the different needs of multiple people for dinner.
Scientific hole type can be loaded with all kinds of seasonings
Both thick and thin seasonings can be used. When not in use, close the lid hole to cook the seasoning sharpener
Every detail is for the health of the family, the food-grade materials are safe and healthy, and there are 12 processes from raw materials to logistics.
2. Product Parameter (Specification) of 16 oz Glass Spice Jars
| | | | |
| --- | --- | --- | --- |
| Size | Material | Style | Capacity |
| 16 oz Glass Spice Jars | Lead-Free durable glass | Clear Square Jar | 4 Fluid Ounces |
3. Product Feature And Application of 16 oz Glass Spice Jars
24 Pcs Glass Spice Jars with White Printed Spice Labels
4oz Empty Square Spice Bottles
Easy storage and very convenient to take
Store in Cabinet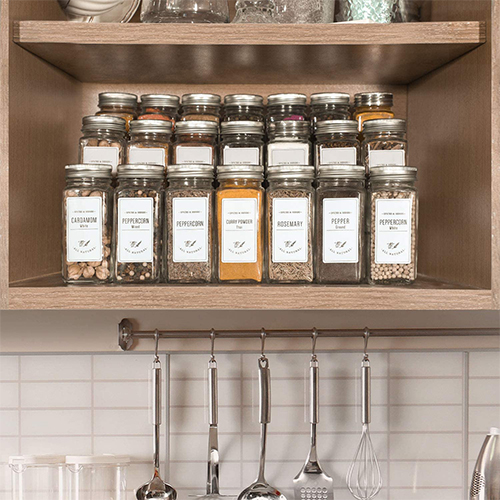 Store in Kitchen Drawer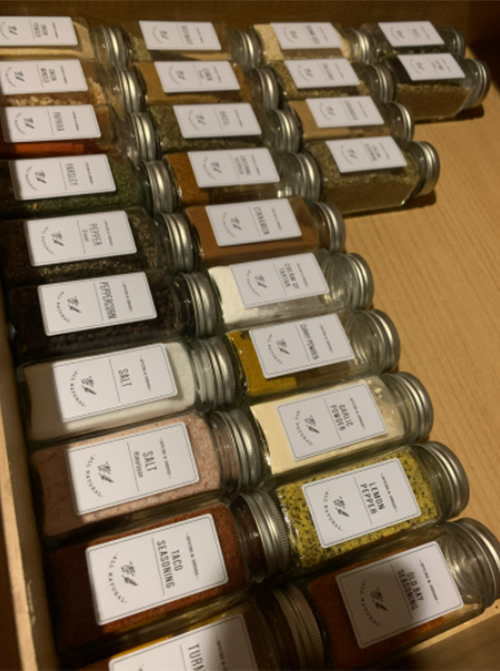 Store on Counter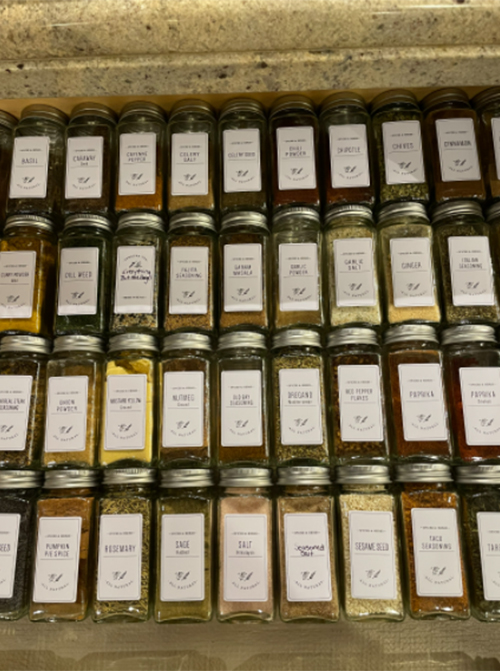 Store in Kitchen basket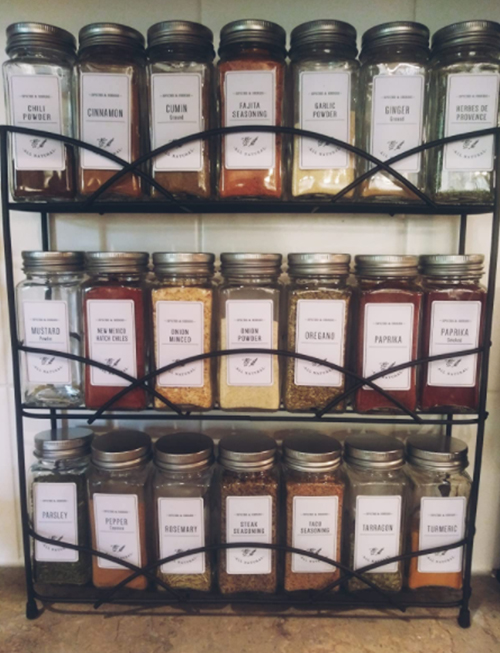 4. Product Details of 16 oz Glass Spice Jars

Quick-find Glass Spice Jar Labels
EXTENSIVE LIST- 378 Pre-printed labels with different spices' names on them and 21 blank labels for DIY
Collapsible Silicone Funnel
Specially designed food grade silicone funnel with large opening for fast pouring of powdered, leafy and whole spices, foldable feature that makes it very small and easy to store in the glass spice jar.
Patented Shaker Lids
Our 16 oz Glass Spice Jars have exclusive sift and pour shaker lids, accurate spice or herb for pouring. Better for your wallet and your health!

5. Product Qualification of 16 oz Glass Spice Jars
Suan Houseware factory is a leading China 16 oz Glass Spice Jars supplier, factory, manufacturer that focuses on customized 16 oz Glass Spice Jars. We will become your trusted partner with reliable product quality and excellent customer service. Our factory is experienced on Glass Spice Jars and other kitchen and household products, cooperated with worldwide FBA sellers for a long time....Aim at quality products and competitive price, come and see what all the buzz is about!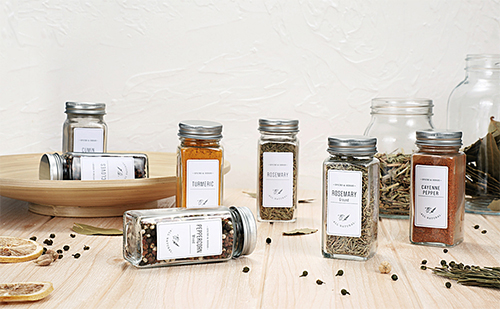 6. Deliver, Shipping And Serving of 16 oz Glass Spice Jars
China Suan Houseware factory is a professional 16 oz glass spice jars manufacturer. Our 16 oz glass spice jars are carefully packed in a safety and strong corrugated box during transportation. If you want other package styles, we also accept to customize it for you. For shipping, our forwarder give us very competitive price on sea and air door-to-door, FOB, CIF...Welcome to contact us for a shipping quote. If you want to buy high-quality 16 oz glass spice jars made in China, you can always get more information from our factory.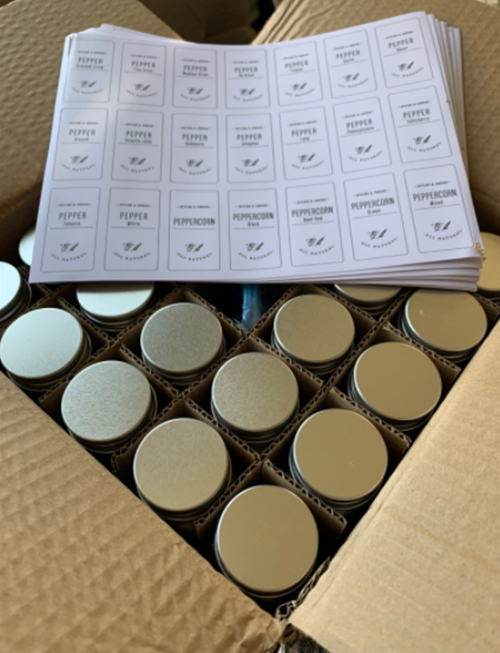 We always love to hear from our fans and users, so never hesitate to message us or call as we are here to answer any questions or concerns you have. Love cooking, love life, that is the Suan way.
16 oz Glass Spice Jars suppliers
16 oz Glass Spice Jars manufacturers
16 oz Glass Spice Jars factory