1.​ Product Introduction of Necklace Shot Glasses
1) Abundant Quantities: what you will receive are 12 pieces of 40th birthday plastic necklace shot glass, designed in 2 different colors of black and gold, each style has 6 pieces; ​sufficient quantities and different types could basically meet your 40th birthday party's use needs.​
2) Creative Designs: as you can see in the pictures, our necklace shot glass is mainly designed with the theme of celebrating 40th birthday, printed with cute patterns of diamonds, etc., and texts like [cheers to 40 years] and [Happy 40th Birthday], full of happy atmosphere.
3) Lightweight Material: this kind of necklace shot glass is made of quality plastic with fine workmanship and well polishing, sturdy and reliable, lightweight and portable, printed clearly and brightly, not easy to fade or wear, able to be worn around your neck overnight without a burden.
4) Proper Size: the necklace shot glass measures approx. 57 x 53 x 35 mm/ 2.24 x 2.09 x 1.38 inches, one size fits most people, presenting a mini and lovely appearance; ​besides, it is suitable for you to hang it on your neck, making your overall dressing style more stylish and attractive.​
5) Applicable Occasions: these necklace shot glass can be applied for a variety of occasions, such as birthday parties, wedding ceremonies, bridal showers, bachelorette parties, gatherings, festivals, performances and so on, which could leave unforgettable memories for you.​
2.​ Product Parameter (Specification) of Necklace Shot Glasses
| | | | |
| --- | --- | --- | --- |
| Capacity | Material | Easy to Wash | Features |
| 57 x 53 x 35 mm/ 2.24 x 2.09 x 1.38 inches | Plastic | Hand washing or Dishwasher Safe | With necklace |
3.​ Product Feature And Application of Necklace Shot Glasses
Ideal supplies for most occasions:
These necklace shot glass are nice and exquisite, especially suitable for weddings, Halloween, Christmas, graduation parties and other celebrations, creating a charming, jubilant and exciting atmosphere.​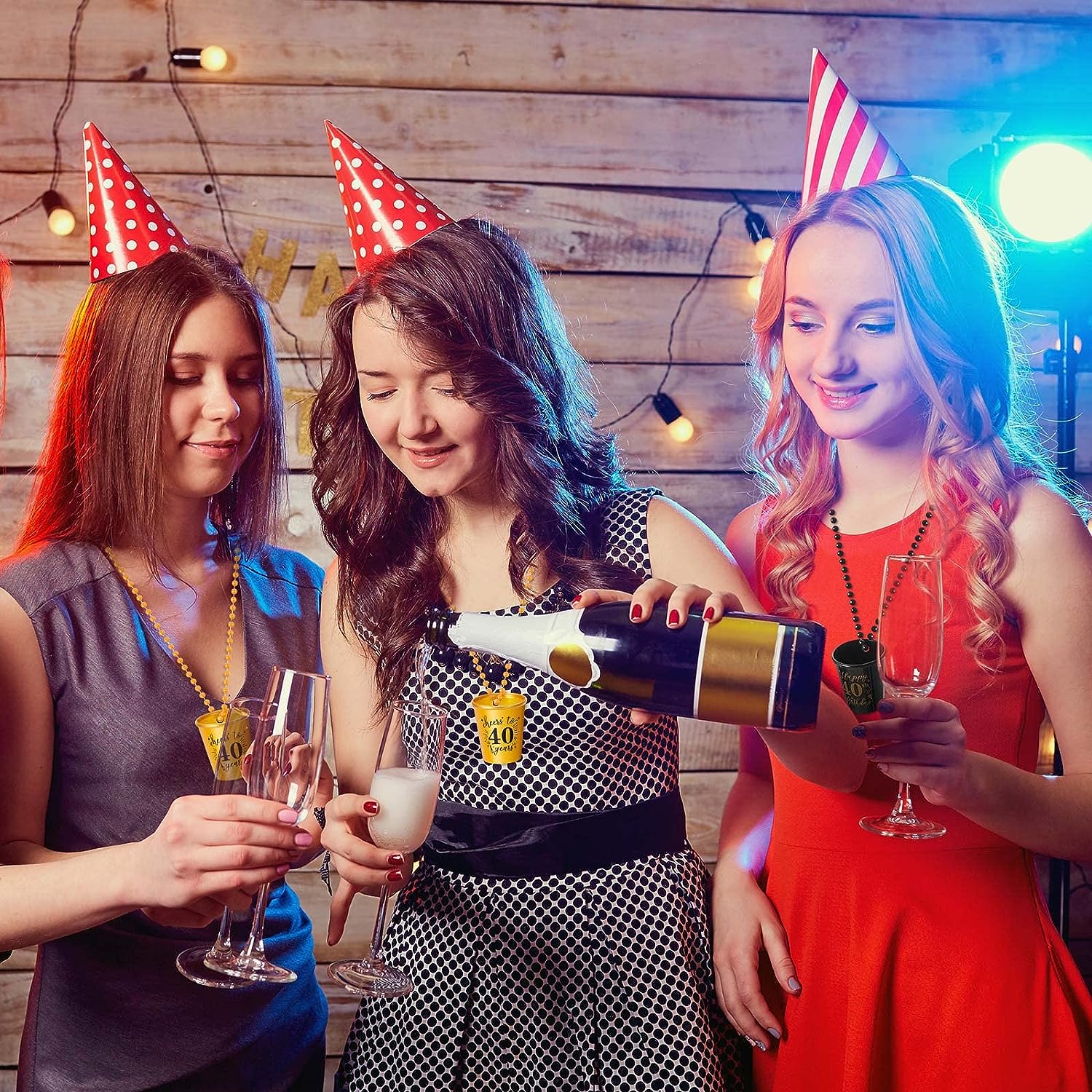 4.​ Product Details of Necklace Shot Glasses
Sufficient quantity and multiple colors: there are 48 packs of necklace shot glass with 6 mixed colors, namely black, white, rose, pink, purple and orange, allowing you to share with your friends to have fun together.​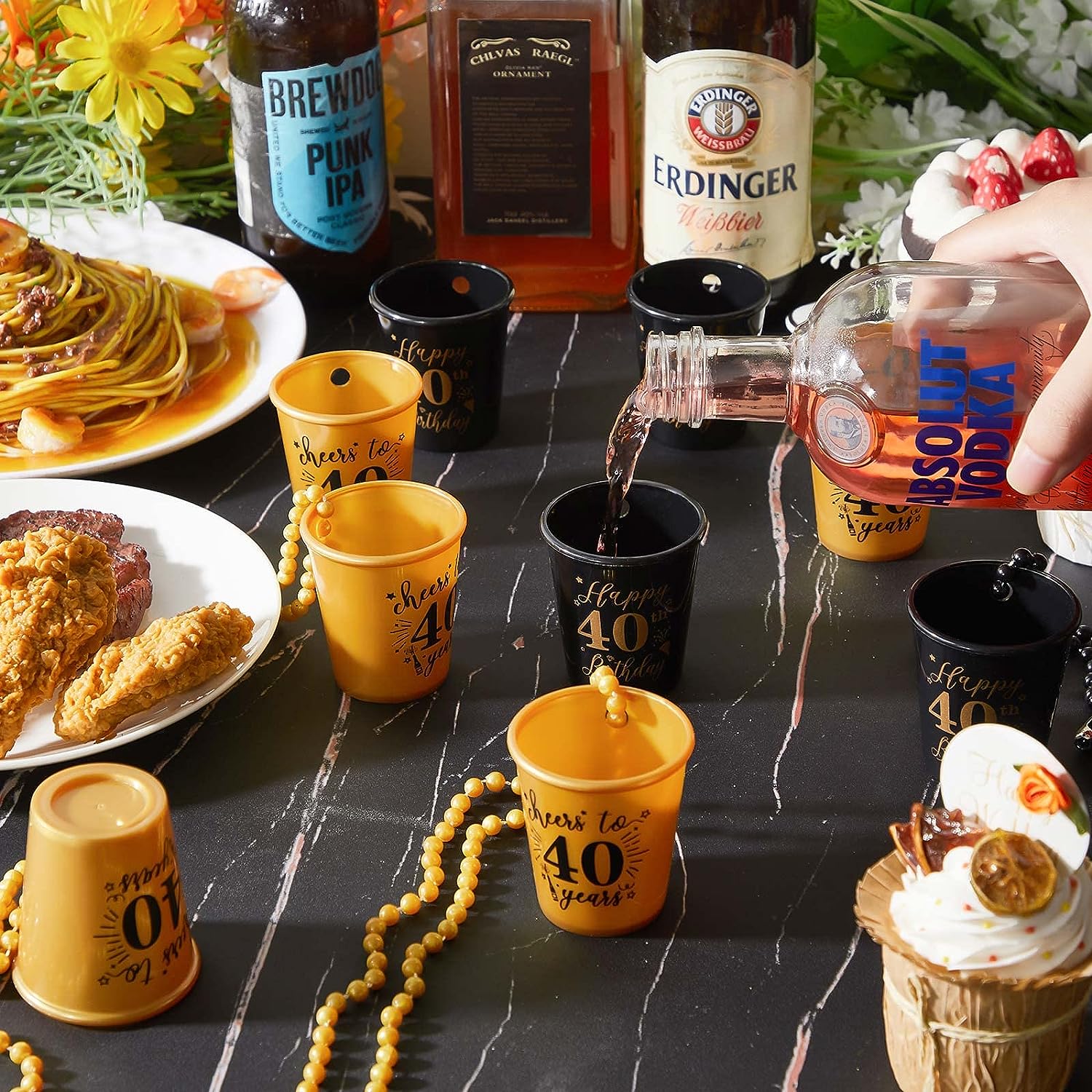 Lightweight material: each necklace shot glass is made of plastic materials, which is incredibly lightweight, meaning you can wear it around your neck the whole night, no pressure feeling at all.​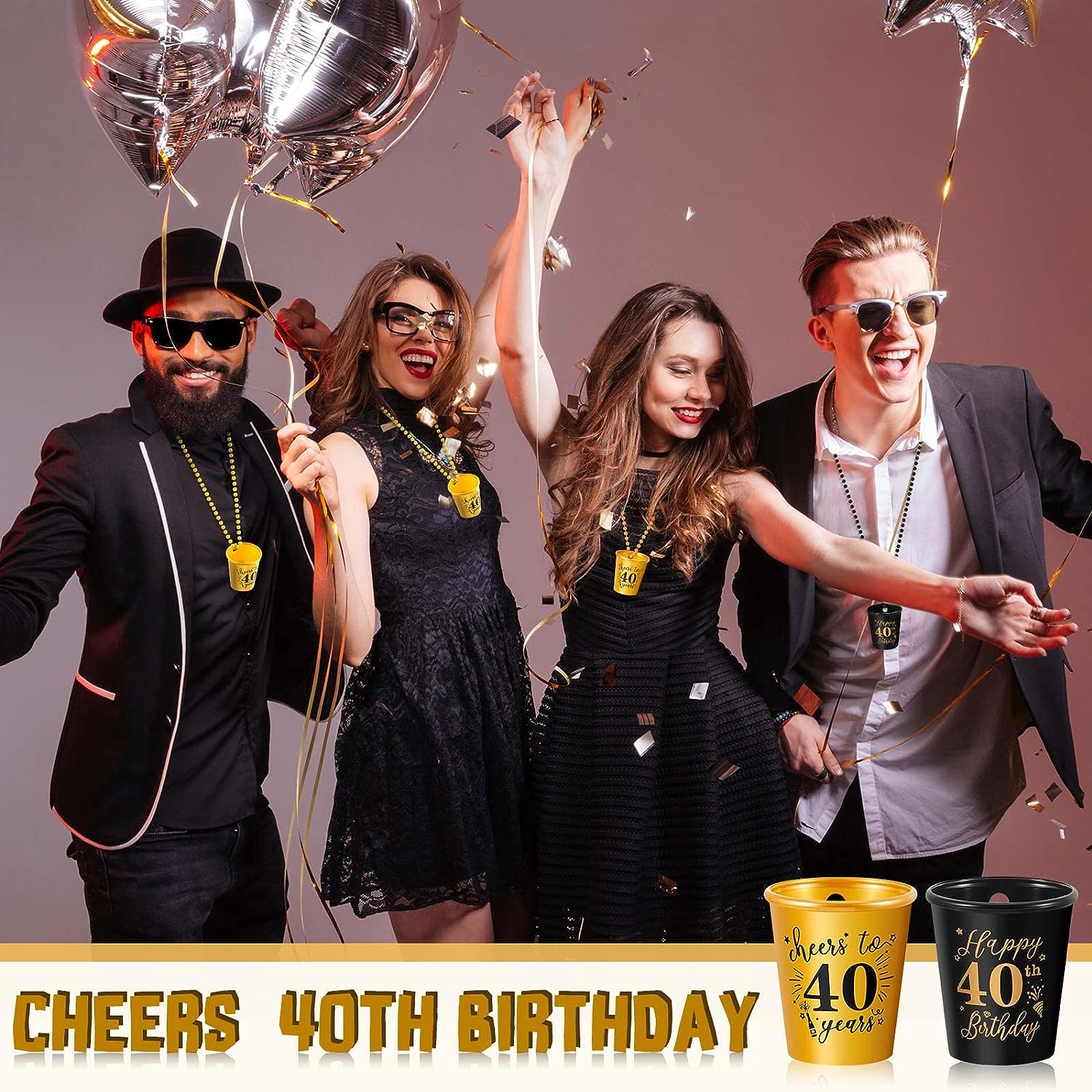 Dimension details: the necklace length is about 80 cm/ 31.5 inches and each cup holds about 2 ounces of liquid, and the total weight of each necklace shot glass is about 22 g, standard size glasses can keep a drink just an arm's length away.​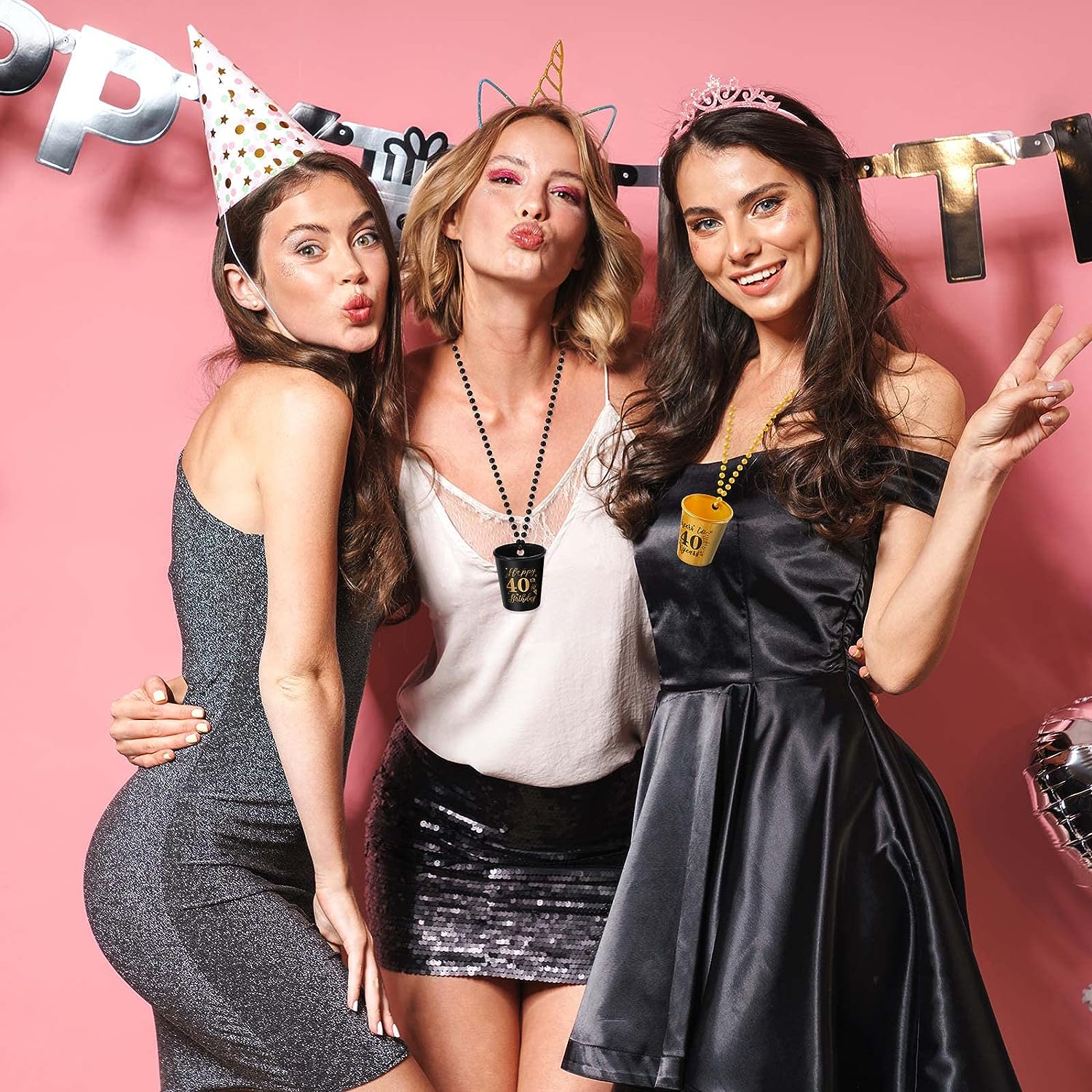 Available for multiple applications: this birthday necklace shot glass is able to be applied as a necklace and a drink cup at parties, adding more fun to parties, and providing with much more convenience for your drinking.​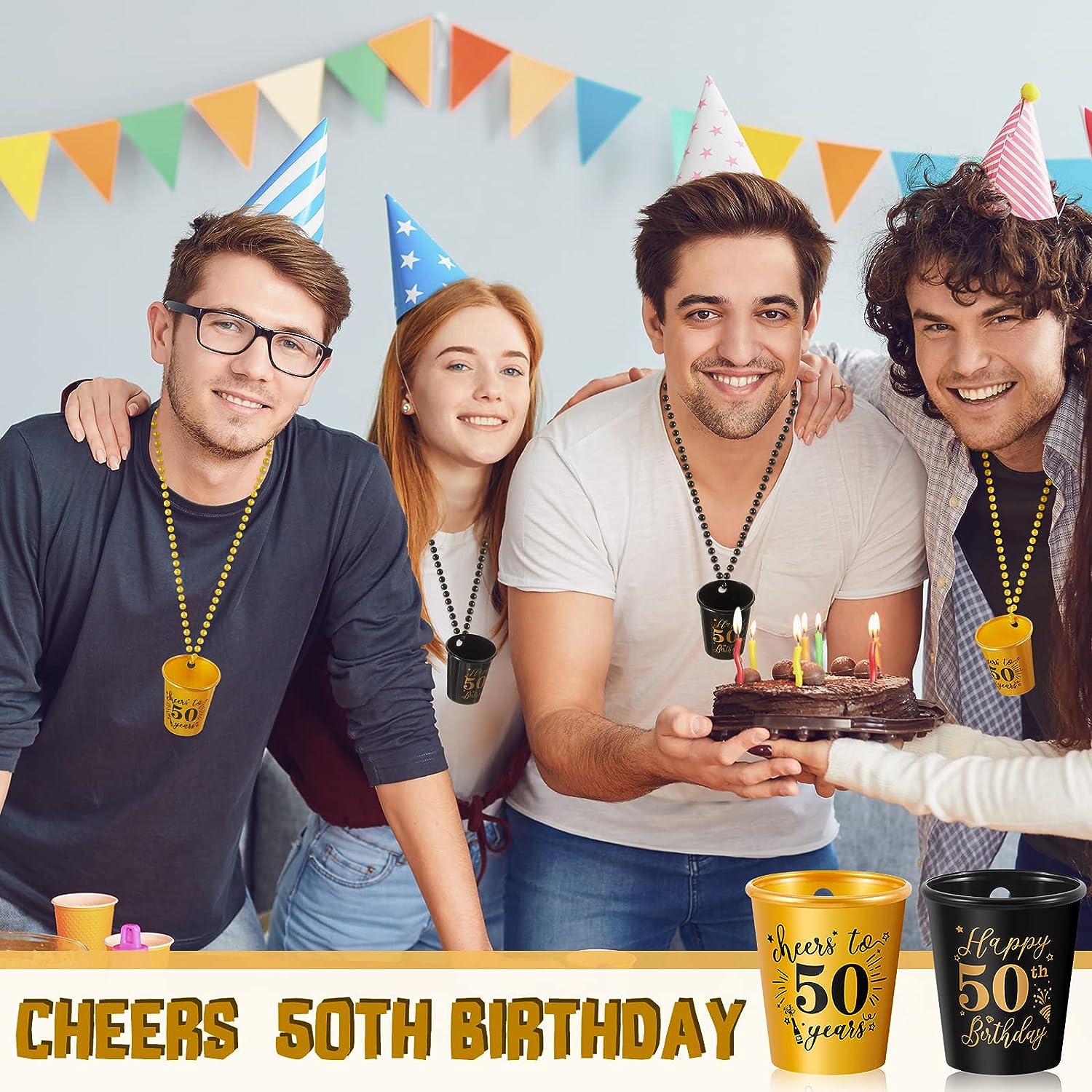 5.​ Product Qualification of Necklace Shot Glasses
Suan Houseware is a houseware brand in China, which aims at silicone and plastic products in the household industry, experienced on necklace shot glass and sold online for a long time.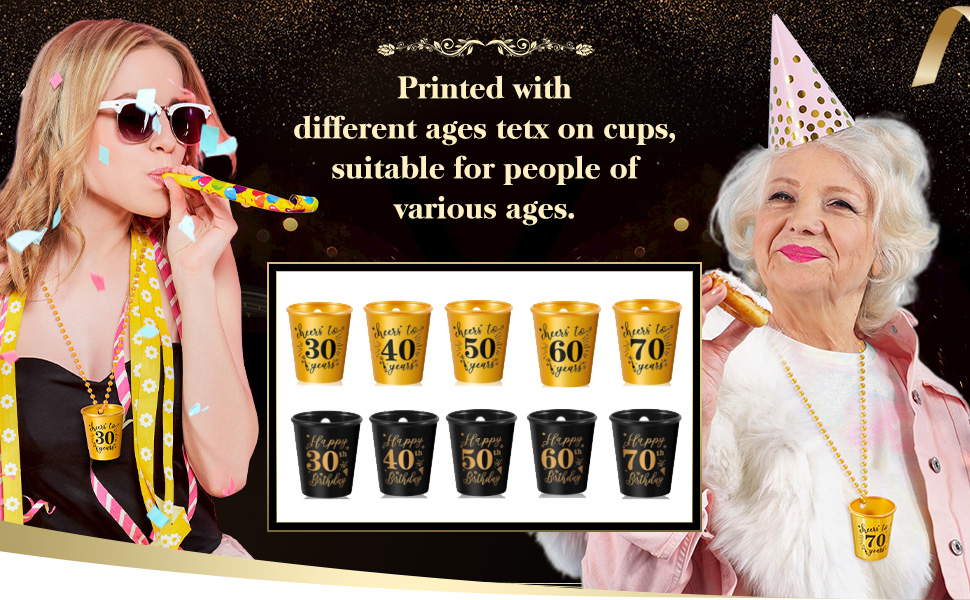 Various options for our clients to make sizes/colors printing and package. Money will be all refund to you if you don't like our products' quality, so do not hesitate to try our products with a small MOQ, test your market soon!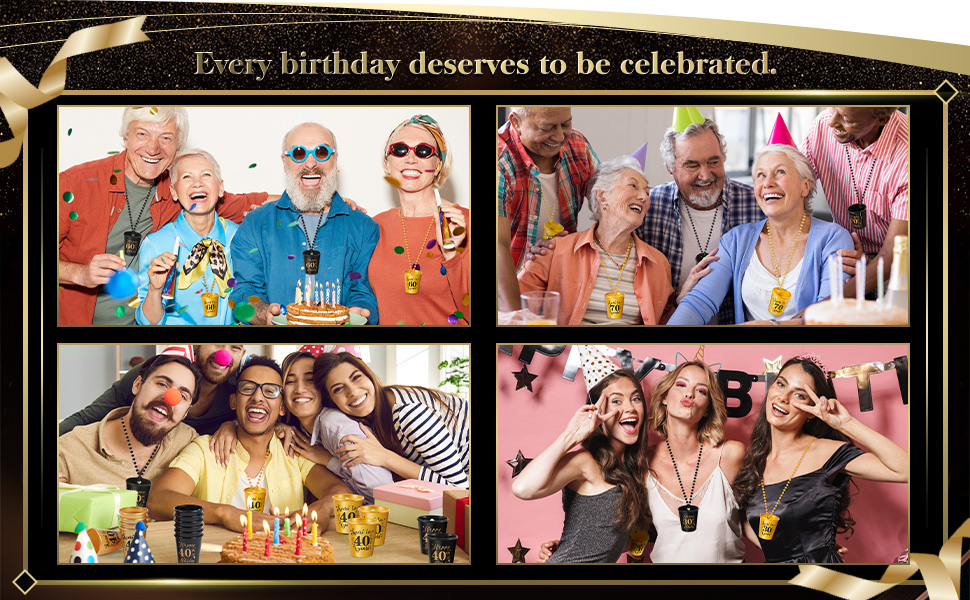 6.​ Deliver, Shipping And Serving of Necklace Shot Glasses
Our necklace shot glasses carefully stack together 6pcs/stack or 12pcs/stack, packed in poly bag or customized your private gift box during transportation. For shipping, our forwarder gives us a very competitive price on sea and air door-to-door, FOB, CIF...​ Welcome to contact us for a shipping quote.