1.​ Product Introduction of 24oz Color Changing Cups
1) Reusable 5-pack color-changing cold water cup. 24oz color changing cups with straw and lid.
2) Add your favorite cold drink or -15° ice water to the 24oz color changing cups and see it magically turn pink, lime, blue, orange, and green. The colder the glass is with the temperature of the water, the better and darker the color changes effect. The more ice, the longer the color change lasts! ​The weather temperature below 15° will also change the color of the cup automatically (especially in winter).
3) Our 24oz color changing cups are made of food-grade PP material, BPA-free, easy to clean. ​The cup straw lid is reusable, the cup is strong and will not leak. Lids need to use a little force to press the buckle tightly to prevent spillage.
4) 24oz color changing cups Accessories are: 5 cups 5 colored cup lids and 5 colored straws, free to match! Take it back, you can stick to their favorite stickers, or customize their own logo. A bright color-changing effect will attract the eyes of children, a good gift for children's ability to operate.
5) These 24oz color changing cups are stackable, space saving and easy to carry. Suitable for parties, festivals, indoor or outdoor, family gatherings, sports and everyday use of the mug. It can also be carried in a backpack. The cold color changing mug is a popular choice for hot summer days, keeping kids and adults hydrated while entertaining.
2.​ Product Parameter (Specification) of 24oz Color Changing Cups
| | | | |
| --- | --- | --- | --- |
| Capacity | Material | Easy to Wash | Printing |
| 24OZ | Plastic with color changing pigment | Dishwasher Safe | Custom logo printing |
3.​ Product Feature And Application of 24oz Color Changing Cups
24OZ COLOR CHANGING CUPS
In the summer, adding ice cubes will change the color. The more ice, the deeper the color. The cup changes the color by adding any cool beverage (53.6 ° F). [Add some ice in the drink, it will be better ~]
Don't put the cups directly in the refrigerator in winter. The cup will change the color itself without any cool drink. Please pour the hot water in the cup when you start using it, then it will turn into the original color.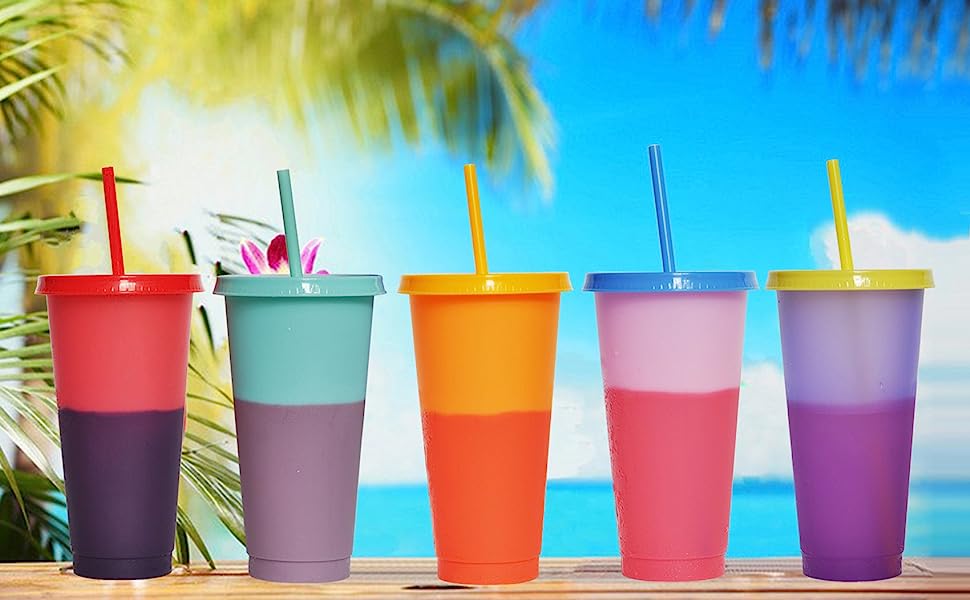 4.​ Product Details of 24oz Color Changing Cups
Never Lose Your Straws!
Our straws are affixed with a straw bumper to keep your straws on.
No accidental slip outs or lost straws!
REUSABLE CUPS
The reusable 24oz color changing cup is made of edible plastic material and can be recycled. They clean very well, so they can be used again after a quick hand wash.
PERFECT BEACH CUPS
5 kinds of 24oz color changing cups that can change colors. The ice cup is a number of choices. When you go to Xia Ji, you will feel cool and fun.

WHEN YOU TRAVEL OR CAMPING
When you travel or camping or paid,
These reusable plastic 24oz color changing cups are superimposed together. It is very suitable for portable and convenient!
One of the necessary things!
TRENDY PARTY CUPS
These 24oz color changing cups are the perfect choice for your gym bag, office, beach, pool party, sporting events, barbecues with the family, midnight photo, and everyday use.
Cold Drinks Cup for Kids Adults
These non-toxic and tasteless 24oz color changing cups are ideal for children or adults.
The cups are great for parties, weddings, bachelorette parties, beach days, and sports events. Enjoy every moment of your happy life with your family and friends with reusable plastic cups.

5.​ Product Qualification of 24oz Color Changing Cups
Suan Houseware is a houseware brand in China, which aims at silicone and plastic products in the household industry, experienced on 24oz color changing cups and various design plastic cups/tumblers.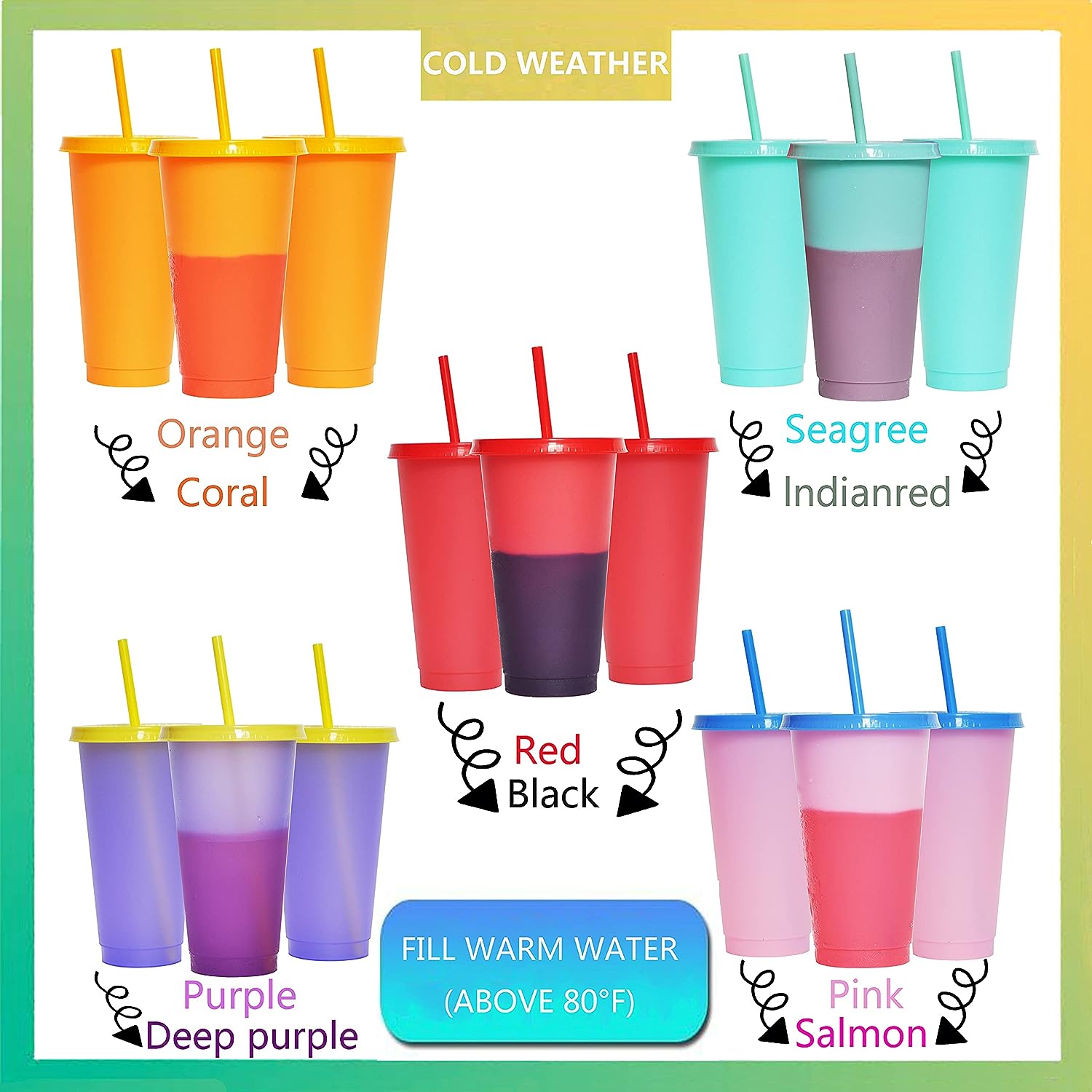 Strict Quality Control
All of our products undergo strict quality control not just before shipping but throughout the production process. Some of the reasons that contribute to our success in the industry include having the largest inventory, in-house printing and no middlemen involved.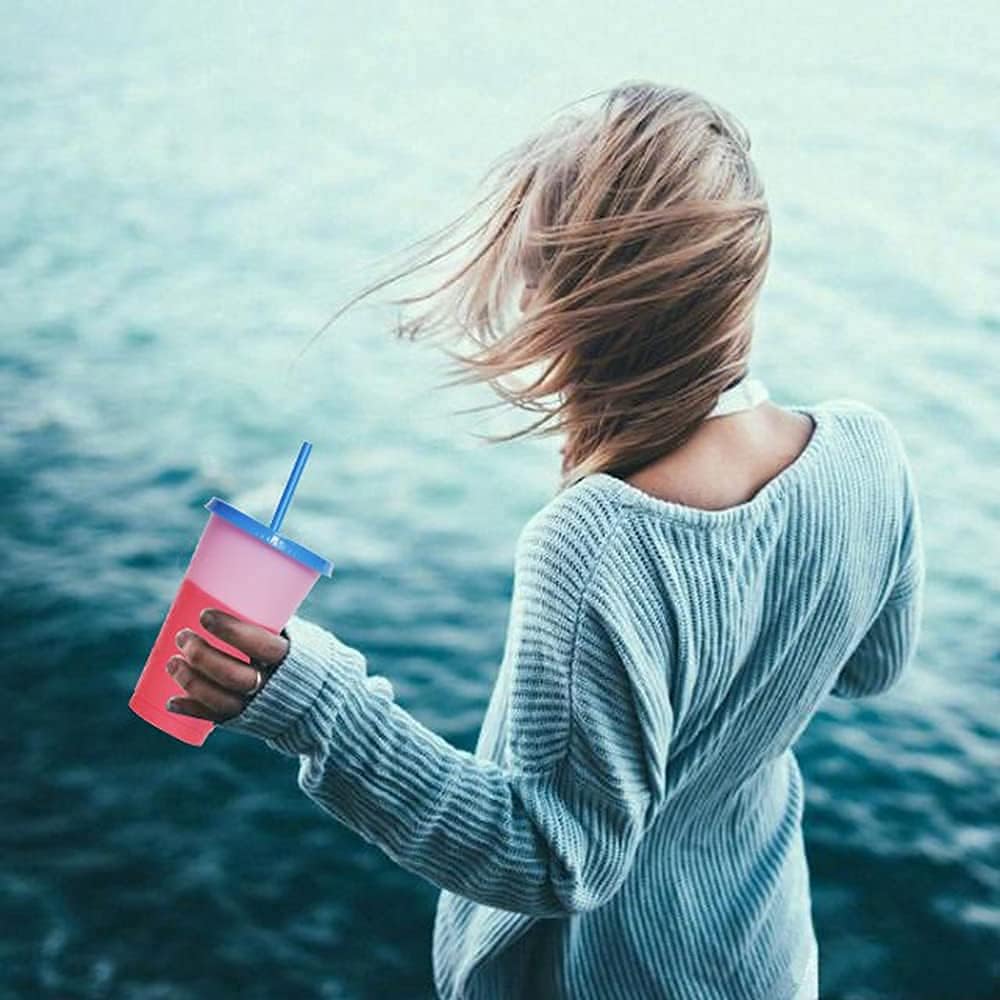 Not A Small Business
​We are dedicated to serving more customers all over the world, making more creative products related to plastic and silicone materials. Service and communication are our key advantages.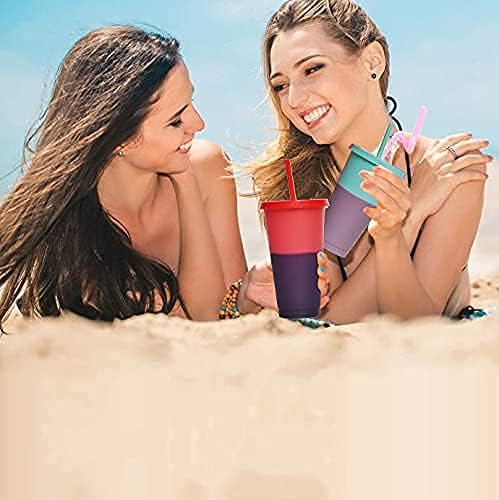 6.​ Deliver, Shipping And Serving of 24oz Color Changing Cups
The 24oz color changing cups are carefully stacked together 5pcs/stack or 10pcs/stack then packed in our standard color box or customized your private gift box during transportation. For shipping, our forwarder gives us a very competitive price on sea and air door-to-door, FOB, CIF...​ Welcome to contact us for a shipping quote.
Money will be all refund to you if you don't like our 24oz color changing cup quality, so do not hesitate to try our products with a small MOQ, test your market soon!